More EHR Extension Centers Funded
Will train doctors, hospitals on EHRs, security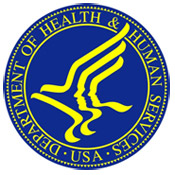 The federal government has awarded $267 million in grants to establish another 28 Health Information Technology Regional Extension Centers to educate doctors and others on how to implement secure electronic health records.

Earlier, the Department of Health and Human Services awarded more than $375 million for 32 other extension centers.

The centers are designed to help educate provider organizations, especially smaller clinics, that are just beginning to roll out EHRs thanks to a new federal incentive payment program in the HITECH Act, a component of the American Recovery and Reinvestment Act.

The 60 HITECH Act-funded extension centers will provide technical support services to at least 100,000 primary care clinicians and hospitals within two years.

HHS will make available another $25 million for two-year supplemental awards to the centers.