More Doctors Join Red Flags Fight
Council of Medical Specialty Societies Participates in Lawsuit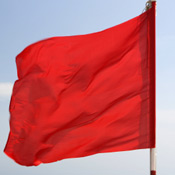 The Council of Medical Specialty Societies, which represents 34 societies with more than 650,000 physician members, is joining a lawsuit attempting to exempt doctors from the Identity Theft Red Flags Rule.

Earlier, the American Medical Association, the American Osteopathic Association and the Medical Society of the District of Columbia filed the lawsuit objecting to the Federal Trade Commission's plans to apply the rule to physicians.

Under the Red Flags Rule, which became effective Jan. 1, 2008, organizations that extend credit to their clients must develop and implement written identity theft prevention programs that help identify, detect and respond to patterns, practices or specific activities, known as red flags, that could indicate identity theft.

The FTC has postponed enforcement of the rule five times.

In June, the FTC signed a court-approved agreement to hold off on enforcing the rule for physicians until at least 90 days after an appellate court rules on a case involving enforcement of the rule for attorneys.

The FTC has delayed its enforcement of the rule in all sectors until Dec. 31 to give Congress time to decide whether to enact relevant legislation exempting certain groups. But the new court agreement has the potential to extend that date even further for physicians, depending on how long it takes for the appellate court to rule on the pending case regarding enforcement for attorneys.
Significant Burdens
In a statement, the Council of Medical Specialty Societies argues the Red Flags Rule "imposes significant burdens on physicians, particularly solo practitioners and those practicing in small groups."
"Adhering to the policies of the Red Flags Rule would substantially drain the financial resources of physicians, particularly those whose support systems are limited," says Norman Kahn, M.D., executive vice president and CEO of the council.