Identity & Access Management , Security Information & Event Management (SIEM) , Security Operations
Microsoft Security Sales Hit $20B as Consolidation Increases
Growing Empire: Microsoft's Security Revenue Up 33% Since 2021, 100% Since 2020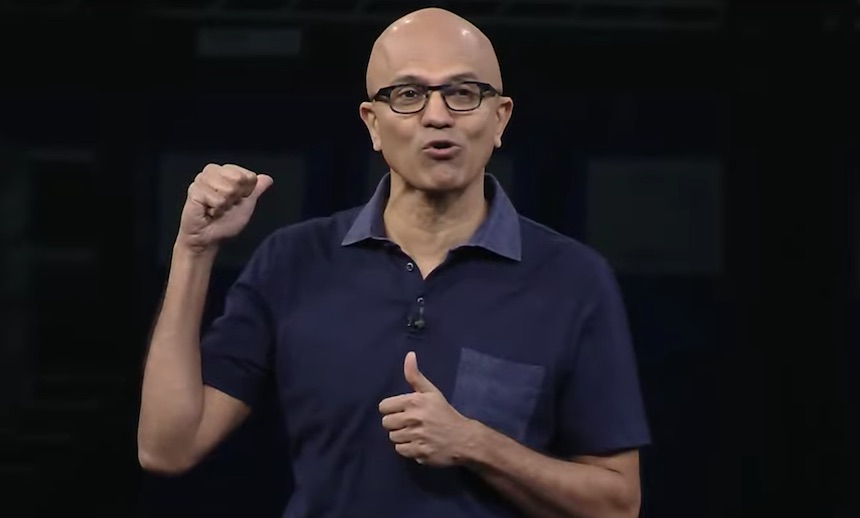 While the net income was down last quarter, the growth of Microsoft's cybersecurity business did not disappoint. Microsoft, the world's largest cybersecurity vendor, continues to pull away from the competition. Its security sales surpassed $20 billion in 2022 after 33% annual growth.
See Also: 10 Ways to Automate Your SOC
The Seattle-area cloud computing and software giant hit the $20 billion milestone just 12 months after reaching $15 billion in security revenue and two years after revealing $10 billion in annual security sales, according to an earnings call Tuesday. The $5 billion increase in Microsoft's security business during 2022 is larger than the revenue generated by any pure-play cybersecurity vendor except for Palo Alto Networks, which expects to hit $6.85 billion.
"We're taking share across all major categories we serve," Chairman and CEO Satya Nadella tells investors Tuesday. "Customers are consolidating on our security stack in order to reduce risk, complexity and cost."
'This Is a Place Where Customers Can Save Money'
Nadella touted the breadth of the security portfolio, saying Microsoft is the only vendor that has integrated tools spanning identity, security, compliance, device management and privacy. The number of clients with four or more workloads on Microsoft increased more than 40% over the past year, according to Nadella.
The CEO called out $4.46 billion British sports retailer Frasers Group for its decision to consolidate tools and services from 10 separate cybersecurity vendors to just Microsoft.
In the identity word, Nadella said, $2.76 billion American digital media player manufacturer Roku moved its identity and access management business to the cloud with Azure Active Directory. Microsoft controls 23.8% of the $13.6 billion identity and access management market, and Okta is a distant second at just 9.2% market share, according to IDC.
The integrated XDR and SIEM capabilities in Microsoft Sentinel convinced $11.61 billion Japanese pharmaceutical giant Astellas Pharma, $8.5 billion Spanish transport infrastructure firm Ferrovial and the University of Toronto to sign up as customers, Nadella says. Microsoft in October leapfrogged to the top of Gartner's SIEM Magic Quadrant, catapulting past IBM, Splunk, Securonix and Exabeam (see: Microsoft, IBM, Splunk Dominate SIEM Gartner Magic Quadrant).
In the corporate endpoint security space, Microsoft captured 11.2% of the market in 2021, after growing revenue 81.7% from $635.8 million in 2020 to $1.16 billion in 2021, IDC found. Only CrowdStrike had a larger slice of the endpoint security market at 12.6%, but it had a slightly smaller growth rate of 67.9%. CrowdStrike, Microsoft and Trend Micro topped April's Forrester Wave for EDR providers.
Much of the value Microsoft can provide customers is through bundles such as Microsoft 365 E5, which combines advanced security and compliance with voice and analytics. Recent customers to go all-in on E5 licenses include $45.6 billion Swedish retailer Ikea, Japanese telecommunications firm NTT Communications, $63.5 billion Anglo-Australian mining company Rio Tinto and the state government of Virginia.
"We've seen four or five really good quarters of E5 adoption. The value there is just very high for customers in this environment," Microsoft Executive Vice President and Chief Financial Officer Amy Hood tells investors Tuesday. "This is a place where customers can save money by moving to this suite."
Microsoft's enterprise mobility and security install base grew 16% to more than 241 billion seats in the company's per-user business, Hood says, but the economic slowdown has affected the growth of new business.
Total Revenue Inches Ahead, Profits Plunge
| Category | Quarter ended Dec. 31, 2022 | Quarter ended Dec. 31, 2021 | % Change |
| --- | --- | --- | --- |
| Total Revenue | $52.7B | $51.7B | 2% |
| Intelligent Cloud Revenue | $21.5B | $18.3B | 17.8% |
| Productivity and Business Processes Revenue | $17B | $15.9B | 6.7% |
| More Personal Computing Revenue | $14.2B | $17.5B | -18.8% |
| Net Income | $16.4B | $18.8B | -12.5% |
| Earnings Per Diluted Share | $2.20 | $2.48 | -11.3% |
| Non-GAAP Net Income | $17.4B | Not Disclosed | -7% |
| Non-GAAP Earnings Per Share | $2.32 | Not Disclosed | -6% |
Source: Microsoft
Microsoft's revenue of $52.7 billion in the quarter ended Dec. 31 missed Seeking Alpha's sales estimate of $53.15 billion. Meanwhile, the company's non-GAAP earnings of $2.32 per share edged out Seeking Alpha's non-GAAP estimate of $2.31 per share.
The company's stock fell $2.44 - 1.01% - to $239.60 per share in after-hours trading Tuesday. That's the lowest Microsoft's stock has traded since Friday.
A week ago, Nadella shared plans to lay off 10,000 workers through the end of FY23 Q3 in a message to Microsoft employees. The cuts represent just under 5% of the company's workforce. He told employees that customers want to "do more with less" during these recessionary times, and the layoffs will help Microsoft "align our cost structure with our revenue and where we see customer demand."