Michigan Hospital Missing a Hard Drive
Device stored patient and business information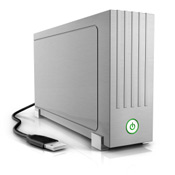 A Michigan hospital is notifying an undisclosed number of patients that an external hard drive containing some patient demographic information was recently lost or stolen.

Providence Hospital in Southfield, Mich., reports that the device is believed to have been lost or stolen between Feb. 4 and Feb. 5. The hard drive included patient information, including name, medical record number and/or clinical information. It also included proprietary business information and addresses and phone numbers of some employees.

Executives at the hospital declined to discuss further details about the incident.

Many of the major breach cases tallied by the Department of Health and Human Services' Office for Civil Rights involve the theft or loss of various devices. The tally of cases affecting more than 500 individuals now includes about 56 breaches confirmed since September, when new reporting requirements kicked in.

Providence Hospital filed a police report and has no evidence yet that any of the confidential information stored on the device has been accessed or used for fraudulent purposes.

"The hospital has taken aggressive steps to keep this from happening in the future, including reviewing policies and procedures for external drives and other portable electronic devices and re-education and training of staff on necessary safeguards," according to a statement. "Other actions included imposing appropriate disciplinary action."