Medicare Anti-Fraud Efforts Criticized
GAO Cites Need to Integrate Systems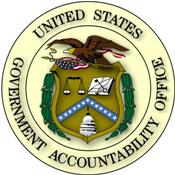 Although the Centers for Medicare and Medicaid Services is headed in the right direction in its strategy for using analytics to prevent Medicare fraud, the agency still has a few important steps to take, according to a Government Accountability Office report.
See Also: OnDemand Webinar | Cloud applications: A Zero Trust approach to security in Healthcare
For example, the GAO says CMS needs to further integrate its recently implemented fraud prevention system with its claims payment-processing systems so that suspicious claims aren't paid until their legitimacy is verified by CMS investigators and program integrity contractors. GAO also says CMS needs to determine ways to define and measure the benefits of its fraud prevention system.
CMS implemented its fraud prevention system in July 2011, as required by the Small Business Jobs Act. CMS is attempting to use the anti-fraud systems to avoid making fraudulent payments, moving away from its old "pay and chase" approach of trying to recoup money already paid on fraudulent claims.
"Specifically, the FPS [fraud prevention system] analyzes Medicare claims data using models of fraudulent behavior, which results in automatic alerts on specific claims and providers, which are then prioritized for program integrity analysts to review and investigate as appropriate," the report notes. "However, while the system draws on a host of existing Medicare data sources and has been integrated with existing systems that process claims, it has not yet been integrated with the agency's payment-processing system to allow for the prevention of payments until suspect claims can be determined to be valid."
Reason for Delay
CMS officials say this functionality has been delayed due to the time needed to develop system requirements, the GAO report notes. The report also says that while CMS estimated that the next payment-prevention functionality is slated for implementation by January 2013, the agency "had not yet developed reliable schedules for completing this activity."
In addition to that deficiency, the GAO report also criticizes CMS for not yet defining "an approach for quantifying the financial benefits expected from the use of the FPS system."
The report notes a number of reasons why CMS is having difficulty determining how to quantify and measure financial benefits from the FPS system. For instance, while CMS could potentially quantify the amount of suspended payments or other administrative actions based on the results of FPS, CMS says fraudulent providers' knowledge of CMS's use of the system could likely have a deterrent effect. "In these cases, the amount of costs avoided would be unknown," the report states.
GAO Recommendations
The GAO report includes recommendations to CMS "to help ensure that the implementation of FPS is successful." For example, it recommends that CMS:
Define quantifiable benefits expected as a result of using the system, along with mechanisms for measuring them;
Describe outcome-based performance targets and milestones that can be measured to gauge improvements to the agency's fraud prevention initiatives attributable to the implementation of FPS;
Develop schedules for completing plans to further integrate FPS with claims payment processing systems that identify all resources and activities needed to complete tasks and that consider risks and obstacles to the program;
Conduct a post-implementation review of the system to determine whether it is effective in providing the expected financial benefits and supporting CMS's efforts to accomplish the goals of its fraud prevention program.
HHS Responds
CMS is a unit of the Department of Health and Human Services. In response to the GAO report, the department notes: "HHS concurs with GAO's recommendations and already has plans in place to conduct a formal post-implementation review in accordance with agency standard operating procedures."
CMS plans to establish outcome-based performance targets and milestones based on the first year of the fraud prevention system's use and provide a report to Congress, HHS notes
Last June, HHS led creation of a public-private anti-fraud coalition in which government agencies and private insurers are sharing ideas about technologies and processes to fight billing fraud (see: Healthcare Anti-Fraud Coalition Formed).