Medical ID Fraud Alliance Launched
Coalition to Develop Best Practices for Combating ID Theft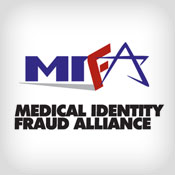 A new coalition, the Medical Identity Fraud Alliance, this fall will begin its efforts to identify best practices for fraud prevention and to improve consumer awareness of medical ID theft and fraud.
See Also: Live Webinar | How To Meet Your Zero Trust Goals Through Advanced Endpoint Strategies
Participants in the not-for-profit alliance, which has been in the making since last year, will include chief information security officers, heads of special investigative units, consumer outreach experts and others at public and private sector organizations, including health plans, healthcare providers and technology and services providers, says Bill Barr, a development director at the alliance. Barr, an independent management consultant, was the co-founder of another non-profit multi-industry coalition, the Smart Card Forum.
Security expert Kate Borten, of the consulting firm The Marblehead Group, says that major healthcare industry players should already have ID theft prevention on their radar screens, but this new coalition could help promote the cause of combating medical fraud.
"Since healthcare organizations were originally covered by the Federal Trade Commission 'red flags' identity theft rule, they should at least have thought about medical identity theft already," she says.
Medical ID fraud can have multiple consequences, including risk to patient safety, in addition to financial implications, she notes. "It's definitely a big deal and can cause all sorts of problems, not least of which is sorting out medical data that has comingled someone else's information," Borten says. "Worst case, a patient could receive the wrong treatment - with potentially dire health consequences. Consumer awareness is very important, and I would welcome a coalition to address it."
In another anti-fraud effort, a public-private information-sharing effort was launched last summer by the Department of Health and Human Services along with 21 private insurers and government agencies (see: A Team Approach to Fighting Fraud).
The six founding members of the Medical Identity Fraud Alliance are AARP, the Identity Theft Resource Center, the National Health Care Anti-Fraud Association, the Blue Cross Blue Shield Association, the Consumer Federation of America and ID Experts, a breach prevention company.
Two more organizations, Blue Cross Blue Shield Florida and Henry Ford Health System, are expected to join soon, Barr says. The alliance also is in discussions with about 30 other potential members, he adds.
Strategic Partners
Members pay a fee of between $5,000 and $20,000 to join the alliance. In addition, the alliance is also working with "strategic partners" who do not pay membership fees for their involvement in the group, Barr says. Among those partners are the FBI, the Secret Service and the Department of Veterans Affairs, he says.
Participation by the AARP and other organizations that represent consumers will be essential in helping to build awareness of medical ID theft and fraud, says Rick Kam, CEO of ID Experts.
"Compared with healthcare, if you look at other industries where there is potential fraud, like financial [services], the key difference is they have consumers combating fraud," he says. Consumer awareness of credit card fraud, for instance, is much greater than awareness of fraud in the healthcare sector, he says, due, in large part, to awareness campaigns by the financial sector, he contends.
"In healthcare, the EOB [explanation of benefits form from payers] is equal to a credit card statement, yet most people don't understand EOBs," he says. One aim of the alliance is to create better consumer awareness of signs to look for in medical ID fraud, so that, for example, "consumers will call and question their EOBs," when charges for health services look suspicious, Kam says.
The alliance will develop best practices for information security, data privacy, and risk management to help combat healthcare fraud, Kam says. "There's been a rise in medical ID theft and medical fraud caused by breaches. Key pieces in the fight are security best practices and technologies."
Widespread Fraud
The FBI estimates that $80 billion of the $2.2 trillion a year spend on healthcare in the United States is associated with fraud, Barr says, with half of that fraud tied to medical ID theft. The alliance will conduct research to establish benchmarks for the costs associated with medical ID fraud, he says.
In mid-September, research firm Ponemon Institute will release a new 2013 report on medical ID fraud that the alliance is sponsoring, Kam says.
When an alliance member discover signs of new fraud or emerging trends, that information will be shared with other members and the broader healthcare industry, Kam says.