Measuring 'Meaningful Use' Impact
Survey predicts cut in productivity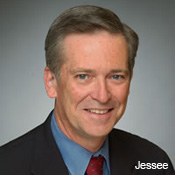 Complying with the proposed "meaningful use" criteria to qualify for the HITECH Act's electronic health record incentive program would lead to a decrease in provider productivity, a new survey of physician group practice administrators shows.

The Medical Group Management Association, Englewood, Colo., used its survey results to argue for changes in the criteria for the Medicare and Medicaid incentives to make them easier to achieve.

"In order to justify the high cost of software, hardware and staff training, the deployment of an EHR system in a medical group must produce administrative efficiencies and not result in a sustained and significant decrease in productivity," said William Jessee, MD., MGMA president and CEO.

Comments on the proposed meaningful use rule are due March 15. They can be submitted at: regulations.gov.

David Blumenthal M.D., national coordinator for health information technology, recently said the final versions of the three core rules for the EHR incentive program will be completed by the end of spring. (To read story, click here).
The numbers
Nearly 68 percent of 352 respondents to the core survey questions said complying with the criteria would lead to a decrease in provider productivity. Some 31 percent predicted productivity would decline more than 10 percent.
The most difficult criteria to achieve, the survey found, would be using an EHR to provide at least 10 percent of all patients with electronic access to their health information within 96 hours of the information being available. Some 54 percent labeled that task as "difficult" or "very difficult"
By comparison, only 36 percent said it would be difficult or very difficult to comply with the requirement to conduct a security risk analysis of their EHR software.
"We remain strong advocates for the adoption of EHRs in medical groups and urge the administration to significantly streamline the incentive program requirements in the final rule to permit dramatically larger numbers of practices to embrace this technology," Jessee said.
About 55 percent of survey participants said they already use an EHR.
For more on the survey, visit mgma.org.