'Meaningful Use' Briefing Available
Explanation of HITECH Act Stage 2 Rule Planned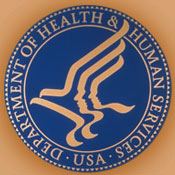 Federal regulators will host a "national provider call" on Monday, March 12, to provide an overview of the proposed Stage 2 "meaningful use" rule for the HITECH Act electronic health record incentive program.
See Also: Live Webinar | Cybersecurity in Healthcare Supply Chains: A CISO Perspective
The Centers for Medicare & Medicaid Services, which drafted the proposed rule, will offer the free informational session 12:30 to 2 p.m. Eastern. Registration will be available until noon, or when available space has been filled.
Comparison Available
Meanwhile, The Advisory Board Company has produced a detailed side-by-side comparison of the Stage 1 and proposed Stage 2 "meaningful use" rules.
The research and consulting firm is providing the free comparison in a poster format that can be downloaded as a PDF or viewed on its website.
For example, the document points out that the Stage 1 rule requires conducting or reviewing a security risk assessment and implement security updates as necessary to correct identified security deficiencies. The proposed Stage 2 rule retains the requirement, but augments it to include "addressing the encryption/security of data at rest."
Incentive Details
The HITECH incentive program, funded by the economic stimulus package, is providing billions of dollars in payments from Medicare and Medicaid to hospitals and physician practices that demonstrate they're meaningfully using certified EHRs. Participants in the EHR incentive program can gain additional payments in the next two stages if they meet the tougher requirements for each phase of the program. Stage 2 begins Oct. 1, 2013, for hospitals and Jan. 1, 2014, for physicians.
The proposed meaningful use rule sets guidelines for demonstrating that a hospital or physician practice is a "meaningful user" of certified EHR software (see: Stage 2 HITECH EHR Rule Unveiled). A second proposed rule sets standards for certifying electronic health record software qualifies for Stage 2 of the incentive program (see: What's New in EHR Certification Rule?).
For more on the proposed rules, see an interview with Deven McGraw of the Center for Democracy & Technology.