Limits Set on E-mail Monitoring
Administration Memo Seeks to Protect Whistleblowers' E-mails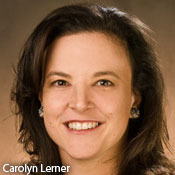 The Obama administration issued a memorandum cautioning U.S. federal agencies that it could be unlawful to interfere with employees' communications, including e-mails, used to report misconduct in government.
See Also: Live Webinar | Cyber Resilience: Recovering from a Ransomware Attack
"We strongly urge executive departments and agencies to evaluate their monitoring policies and practices, and take measures to ensure that these policies and practices do not interfere with or chill employees from using appropriate channels to disclose wrongdoing," writes Carolyn Lerner, who heads the Office of Special Counsel, the federal organization charged with protecting government employees from reprisals for whistleblowing. Lerner sent the memorandum, dated June 20, to departmental and agency heads and legal counsels.
The genesis of the memorandum is an investigation by the Office of Special Counsel of the Food and Drug Administration monitoring employees who informed the special counsel, inspector general and The New York Times that the FDA had approved what the agency workers considered unsafe medical devices.
According to the National Whistleblowers Center, whose lawyers represented the employees, the FDA used spyware to monitor secretly the whistleblowers' computers and other technology to gain access to their password-protected Gmail-to-Gmail communications to Congress, the Office of Special Counsel and other oversight authorities.
Stephen Kohn, National Whistleblowers Center executive director, characterizes the administration's memo as a significant first step in protecting the constitutional rights of federal-employee whistleblowers. "This is the first time limits have been placed on the federal government's ability to monitor employee e-mails," Kohn says in a statement. "The targeted monitoring of whistleblowers in all government agencies ... has created a tremendous chilling effect on the willingness of federal employees to speak up about what they witness."
Federal law prohibits agencies from taking actions against employees who inform the special counsel or inspector general of suspected wrongdoing in government.
Lerner, in the memo, says agency monitoring designed specifically to target protected disclosure to the special counsel and IG is "highly problematic."
"Such targeting undermines the ability of employees to make confidential disclosures," Lerner says, adding that this type of monitoring could be perceived as retaliation.
The administration's memo strongly recommends that agencies review existing monitoring policies and practices to ensure that they are consistent with the law and Congress's intent to provide a secure channel for protected disclosures.