Waging a War Against Healthcare Fraud
Why a U.S. Attorney Is Ramping Up the Battle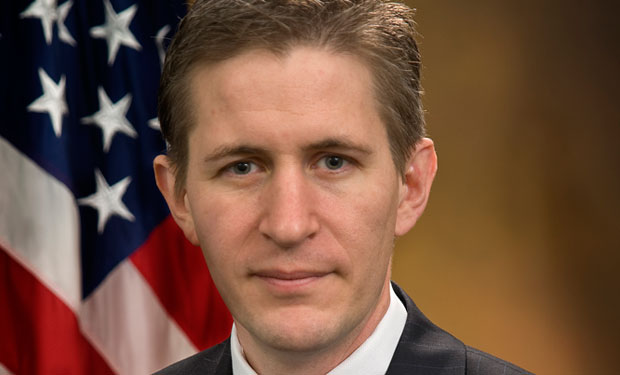 While many of the healthcare-related identity theft and other fraud cases that South Dakota and other states are seeing involve insiders at clinics and other organizations, cybercrime is a growing concern, says U.S. Attorney Brendan Johnson.
"Cybercrime is such a growing vector in our society; it's changing the way crime operates in a way we haven't seen since the emergence of the automobile and the highway system," Johnson says in an interview with Information Security Media Group. "Every part of healthcare fraud in the future really will be affected through some type of cybercrime. It is an incredibly growing area for us."
Johnson's office is ramping up efforts to prosecute civil and criminal healthcare fraud cases because these crimes are a growing problem in South Dakota and nationwide.
The goal of cybercriminals often is to steal as much information as possible about consumers so that they can sell off pieces of that data to other criminals for ID theft and other fraudulent purposes, he says.
"So the cybersecurity programs that our healthcare professionals have in place [are] absolutely critical because the cyber-attacks are not only coming from bad actors here in the United States, but from abroad, and that information won't be sold just in the U.S., but also abroad," he says.
To defend themselves against bad actors inside and outside their organizations, healthcare providers need to implement strong risk management procedures and compliance programs, the U.S. attorney says.
"I can't emphasis the compliance program enough, and sometimes that means bringing in people from the outside to take a fresh look at the compliance protocols healthcare providers currently have in place," he says.
"We know there is no way to be 100 percent safe from fraud or cyber-attacks, but clearly institutions can put in strong compliance programs that will greatly diminish the risk to those institutions."
In the battle against healthcare fraud, it's also important for institutions to develop cultures where employees feel safe to step forward to report the suspicious behavior of others, Johnson says.
In the interview, Johnson discusses:
Efforts under way to bolster healthcare anti-fraud efforts in South Dakota;
How Johnson's office decides whether to prosecute healthcare fraud as civil or criminal cases;
Why income tax fraud involving healthcare insiders is such a prevalent problem.
Johnson was confirmed as U.S. attorney for South Dakota in October 2009. As the state's chief federal law enforcement officer, he supervises the prosecution of all federal crimes and the litigation of civil matters in which the U.S. government has an interest. At the request of U.S. Attorney General Eric Holder, Johnson chaired the Native American Issues Subcommittee from 2009-2013. That group is focused on improving law enforcement efforts in tribal communities.