Study: EHR-Enabled Fraud Not Widespread
Researcher Explains Report Examining EHRs and Billing Patterns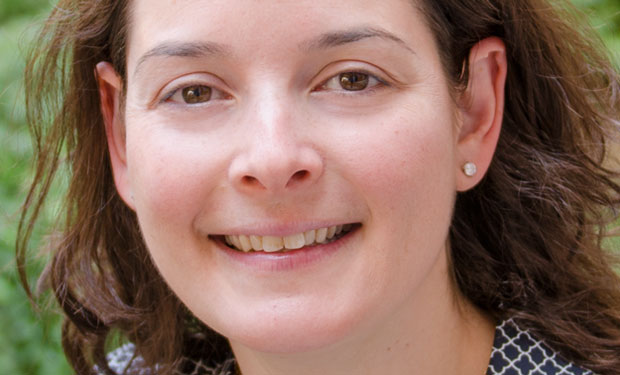 A new study of hospitals shows that, in general, those that routinely use electronic health records don't submit higher claims for insurance payments than institutions that have yet to fully adopt EHRs, says researcher Julia Adler-Milstein.
Overall, the researchers' examination of billing patterns at several hundred hospitals of various sizes found no evidence to suggest that hospitals are systematically using EHRs to support "upcoding" the diagnosis and procedure codes used in filing insurance claims in order to win higher reimbursement, says Adler-Milstein, an assistant professor at the University of Michigan, Ann Arbor.
The research conducted by Adler-Milstein and Ashish Jha, a professor of health policy and management at the Harvard School of Public Health, was in response to scrutiny that EHR-enabled fraud has been getting over the last two years from government watchdogs and Congress. That includes a warning in 2012 to hospitals from the Department of Health and Human Services and the Department of Justice that they could face enforcement actions if they systematically used EHRs to upcode claims (see EHRs: A Catalyst for Billing Fraud?).
The research attempted to determine whether hospitals were using EHRs to pad records with evidence of care that was not actually delivered, such as, for example, by "cutting and pasting" information from other records, Adler-Milstein explains in an interview with Information Security Media Group.
The researchers compared publicly available statistics on payment rates for hospitals known to have adopted EHRs and those that had not yet widely adopted electronic records and determined "they very closely track each other" on payments, Adler-Milstein says. There was no clear-cut evidence that wider use of EHRs leads to an increase in fraudulent payments, she says.
So does this mean that EHRs aren't being used for fraudulent purposes?
"On average, this is not a big problem, but that doesn't mean there aren't a few bad apples," she says. There could be some cases of EHR-enabled fraud, she acknowledges, but the research suggests the problem is not as widespread as some feared.
"It doesn't mean that fraud is not happening, but it's not happening to a systematic degree such that you pick it up on our national data," Adler-Milstein says.
Avoid Narrow Focus
The researcher suggests that the best way to fight fraudulent insurance claims is to go beyond pointing a finger at electronic records use and focus on pinpointing the culprits, whether or not they use EHRs. "We need to solve that broader problem as opposed to focusing very narrowly on EHRs as the bad guy," she says.
In the interview, Adler-Milstein also describes:
The methods used in her research;
Features that EHR vendors can include in their software to reduce fraudulent claims coding;
Steps healthcare providers can take to help prevent staff from using EHRs in fraudulent ways;
Adler-Milstein is an assistant professor at the School of Information at the University of Michigan with a joint appointment in the university's School of Public Health, Department of Health Management and Policy. Her research focuses on policy and management issues related to the use of IT in healthcare delivery. Adler-Milstein holds a PhD in health policy from Harvard University.