Access Management , Electronic Healthcare Records , Governance & Risk Management
Standard Would Enable Instant Messaging Among EHR Platforms
DirectTrust CEO Scott Stuewe Describes ANSI-Accredited Standard Development Effort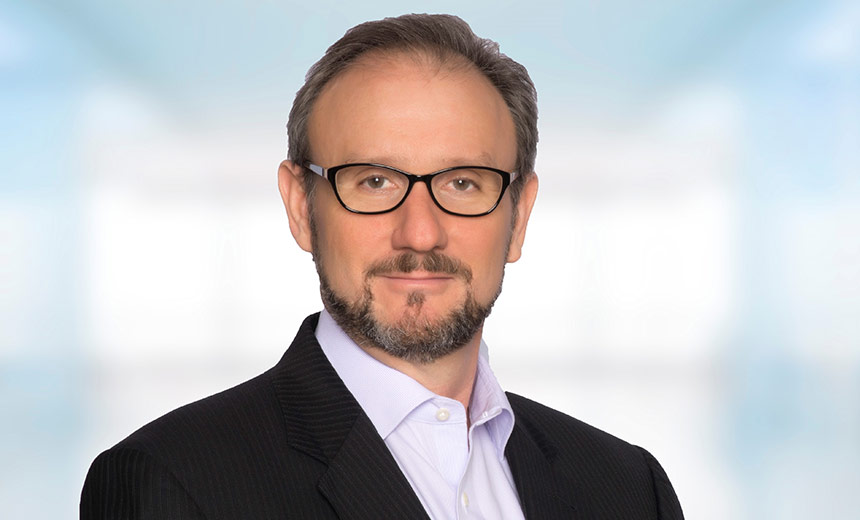 DirectTrust's new effort to develop a standard for instant messaging in healthcare could potentially help providers securely communicate in real time over multiple platforms, says Scott Stuewe, the nonprofit alliance's president and CEO.
"We've been involved in this conversation for some time," he says. "What's different today is that we have an ANSI-accredited standards development organization that can be a place to take this process forward."
DirectTrust is best known for creating and maintaining the Direct protocol-based security and trust framework for secure email messaging in healthcare. The group's latest initiative, dubbed Trusted Instant Messaging+, or TIM+, is focused on secure real-time messaging.
The standard DirectTrust is developing potentially could apply in other sectors as well, Stuewe explains in an interview with Information Security Media Group. "When you think about it, this wouldn't have to be specifically for healthcare. But it's for sensitive data and across enterprises. So this is communicating between platforms," he says.
IM for EHRs
Today, most of the instant messaging that's done in healthcare is within an electronic health records platform, Stuewe says. "You're talking about an enterprise deployment that's used for one electronic health record platform and an enterprise deployment that used for another [vendor's EHR] - how do those two enterprise deployments talk to each other?"
Once it's developed, the new TIM+ standard would enable that communication among EHRs "as well as to the independent platforms, like Skype or commercial products that are available in different settings," he says. Such communication could support timely treatment decisions.
DirectTrust hopes to take advantage of the same basic security components that are part of Direct email messaging as it develops the new secure instant messaging standard, Stuewe explains.
In the interview (see audio link below photo), Stuewe also discusses:
How the TIM+ initiative evolved out of DirectTrust's earlier standards development work;
The goals and potential timeline of the TIM+ standards effort;
Other efforts underway at DirectTrust, including work on interoperability and identity management.
Stuewe is a 25-year veteran of the healthcare IT industry. Before becoming the president and CEO of DirectTrust in 2018, he was director of strategy and interoperability at DataFile Technologies, a provider of health information management software and services. Previously, Stuewe spent 24 years at Cerner Corp., most recently as director of national interoperability strategy.