Simplifying Secure Data Exchange
New Alliance Promoting EHR Interoperability Specifications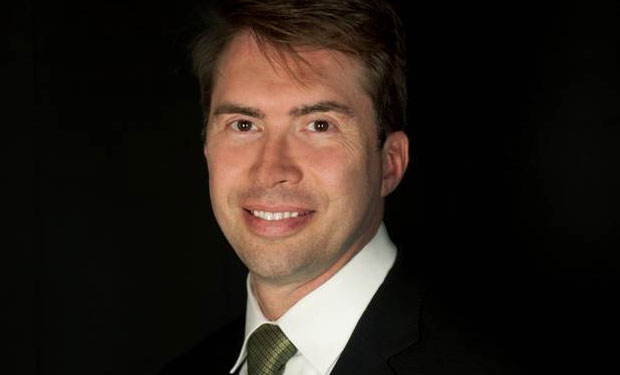 A new industry alliance is promoting software specifications that could help pave the way for secure national exchange of health data, including making sure the right patient is matched with all the right records, says David Whitlinger, who's a leader of the effort.
The technical specifications are designed to "allow an electronic health record used in a doctor's office or hospital to connect to a local health information exchange network," without custom engineering or development work, explains Whitlinger, executive director of the New York eHealth Collaborative, in an interview with Information Security Media Group.
"As long as the EHR vendor and HIE network follow the specifications, the connection would be fairly straightforward," he says. The workgroup also built an automated test tool so that vendors' products can be checked to determine if they meet the specifications.
The specifications can be integrated into EHR and HIE software so that data sharing between different healthcare providers across states is easier and less expensive, Whitlinger says.
The New York eHealth Collaborative, or NYeC, leads the Electronic Health Record/Health Information Exchange Workgroup, or IWG, a consortium of 19 states and 47 EHR and HIE software vendors that was formed in 2011. IWG engineers developed the interoperability specifications to streamline how EHR and HIE products securely share patient data without the need to develop costly separate interfaces between products, Whitlinger explains.
Now, a new alliance that includes IWG, the Healthcare Information and Management Systems Society, Integrating the Healthcare Enterprise (IHE) USA and ICSA Labs aims to promote the nationwide use of the specifications.
Team Effort
HIMSS is providing marketing support so that vendors and healthcare providers are aware of the availability of the specifications. IHE USA is providing system-to-system testing support. ICSA Labs will test and certify EHR and HIE products using the interoperability capabilities. This certification will enable healthcare organizations to know, for example, whether the EHR products they're using or planning to implement are compliant with the IWG specifications.
Other details of the alliance, including a brand name for the specifications, are expected to be revealed at the 2015 HIMSS Conference to be held April 12-16 in Chicago.
The new specifications, when built into EHR and HIE products, could help a doctor's office connecting to an HIE to avoid spending tens of thousands of dollars on a custom software interface, Whitlinger says. "Now the barrier to share data across a community on a network becomes so much less," he says.
The specifications include various Internet security standards and also patient matching capabilities. This ensures healthcare providers that "when you ask for records on a given patient, they are for whom you expect them to be," and diminishes the risk of patient identities being mixed up "when moving records around," he says.
In the interview, Whitlinger also discusses:
Issues concerning authorized access to patient data in a HIE network by healthcare providers, including physicians;
Why the specifications will also enable healthcare providers that participate in accountable care organizations to better collaborate on patient care;
How the collaborative alliance effort fits into the 10-year nationwide interoperability and secure health information exchange vision of the Office of the National Coordinator for Health IT, a unit of the Department of Health and Human Services (see A Look at ONC's 10-Year Plan);
An update on a New York effort to help link the state's 10 regional health information exchanges, in effect creating a public utility of networked, interconnected electronic health records (see Securely Linking Regional HIEs Statewide).
As executive director of the New York eHealth Collaborative, which oversees the Statewide Health Information Network of New York, Whitlinger leads its various HIE-related efforts and its work as a regional extension center assisting healthcare providers making the shift to electronic health records. Previously, Whitlinger was director of healthcare device standards and interoperability for Intel in its digital health group. He also led the cross-industry consortium, the Continua Health Alliance, focused on establishing an ecosystem of interoperable, personal telehealth systems.