RSA CTO Ramzan on Taking a Risk-Based Security Approach
Tips on Figuring Out How to Fight the Right Battles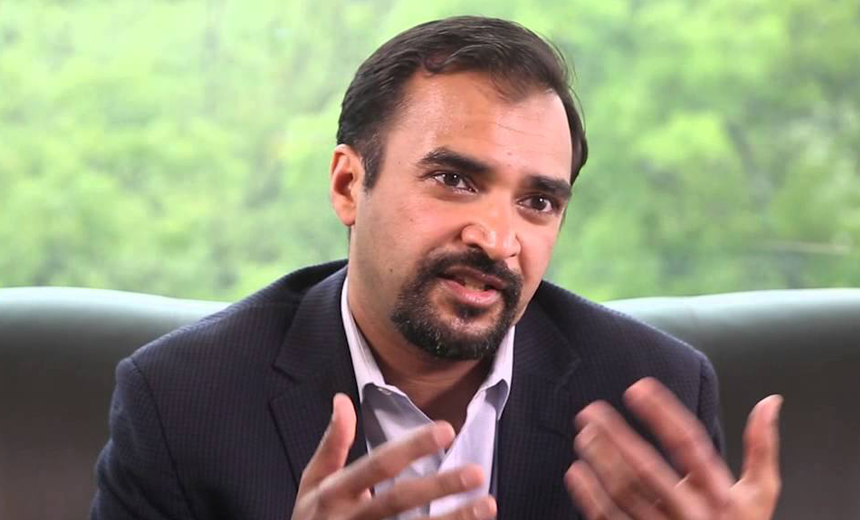 Security practitioners must do a much better job of prioritizing their investments based on the most significant risks their organizations face, says Zulfikar Ramzan, chief technology officer at RSA.
"The key to battle is not just how do you fight the battle but are you fighting the right battle at the right time?" Ramzan says in an interview with Information Security Media Group. "CISOs should really think about what matters most to their organization ... What am I trying to protect and why am I trying to protect it?" Then they can use that information to prioritize top threats and determine what investments to make to mitigate them.
Ramzan also urges organizations to avoid using dozens of security vendors, removing those that fail to provide value.
And he describes the steps organizations should take when "planning for chaos you cannot control," including, for example, conducting a "dress rehearsal" of an incident response plan.
In the interview (see audio link below photo), he also offers insights on:
Successfully leveraging the right technology;
Vendor risk management; and
Effective risk mitigation controls.
As CTO at RSA, Ramzan is responsible for leading the development of the company's technology strategy and bringing innovations to market. Previously, he was CTO at Elastica and chief scientist of Sourcefire, implementing and deploying machine learning systems. He has co-authored more than 50 technical articles and two books and holds more than 50 patents.