Governance & Risk Management , IT Risk Management
Risk and Resilience: Finding the Right Balance
Leonardo's Nik Beecher Details Digital Transformation Best Practices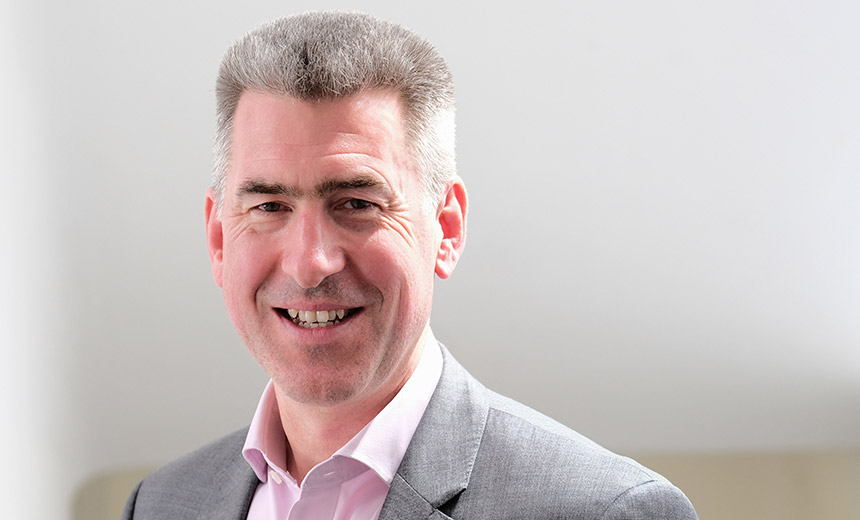 Finding the right balance between risk and resilience is a challenge for every cybersecurity project, and that's why such efforts must be driven by CISOs and CIOs, says Nik Beecher, vice president of cybersecurity and ICT solutions at Leonardo.
Beecher says organizations in the aeronautics, space and defense sectors with which he works are being hit by both low-tech and high-tech attacks, and improving their cybersecurity defenses remains essential. At the same time, however, he says more organizations need to take a more strategic approach to ensure they're not making small changes, when more big-picture changes might produce not only better security and resilience, but also the business benefits - and lower costs - that come from preventing attacks from succeeding.
Challenges: Digital Transformation, Supply Chains
"One of the challenges that we're always seeing is, with digital transformation, there are a lot of projects going on, and a lot of them start with, 'We've got an old system, we need to update it.' They found a Windows [3.5] Server or something in the cupboard and they realize it's running their entire HR system; what do we do with that now?" Beecher says in an interview with Information Security Media Group.
"And then there's trying to get people to not necessarily replace the box with another box, but to actually think about it in a more holistic manner and try to understand: OK, what can we do with our existing platforms to integrate that, to understand where we can put the cyber protection that's needed, and to actually lower the risk? Because at the end of the day, we want the company to continue doing what the company is doing and not spend all of its time worrying about cyber risk."
In this interview (see audio link below photo) at the recent Infosecurity Europe conference in London, Beecher discusses:
Top cybersecurity challenges that Leonardo customers are facing;
Balancing risk and resilience;
Best practices for digital transformation projects;
Mitigating cybersecurity supply chain risks.
Beecher is vice president for cybersecurity and ICT solutions at Leonardo, one of the largest aerospace, defense and security companies, with annual revenue of $13.8 billion. Previously, he was business development manager for Nexor, program manager for urgent operational requirements in the command and control information infrastructure of the U.K. Ministry of Defense, and served in the British Army's Royal Corps of Signals, among other roles.