Electronic Healthcare Records , Governance & Risk Management , Privacy
'Precision Medicine': Privacy Issues
A Pioneering Physician's Protections for Genetic, Other Data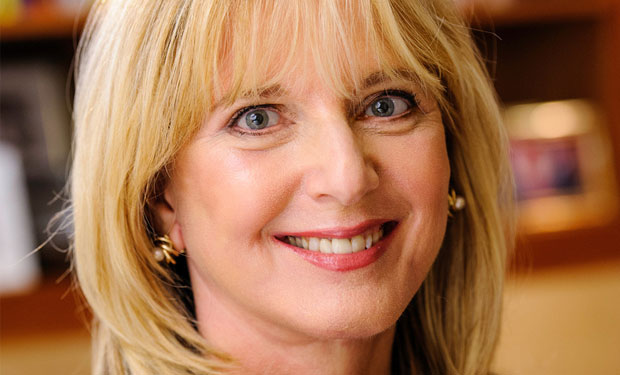 Florence Comite, M.D., a pioneer in the evolving practice of "precision medicine," says extraordinary measures must be taken to protect patient privacy as more genetic and other sensitive data is collected to help personalize their care.
Precision medicine, also known as personalized medicine, involves the use of genomic, environmental, lifestyle and other personal data about patients so that clinicians can better tailor medical treatments that are potentially more effective based an individuals' characteristics.
To safeguard patients' sensitive data, Comite's New York-based endocrinology private practice had a developer build a custom electronic medical record system. The records system incorporates role-based access and encryption, as well as other features to protect patient privacy, she says in an interview with Information Security Media Group.
Comite keeps the most sensitive medical data - such as genetic data indicating that a patient potentially could develop a certain type of cancer or Alzheimer's disease - separate from other information in the patient's records, and often uses pseudonyms for patients to further protect this segregated information, she says.
Most healthcare is geared to mainstream, "one-size fits all" treatments that focus on treating illnesses rather than preventing them, the physician says. And most commercially available electronic records systems are built for those practicing this style of healthcare, she contends. "That's why I created my unique EMR, because I wanted to be able to collect data and equally be able to protect it in such a way that wouldn't undermine the kind of work we're trying to do."
Many patients are afraid of getting genetic testing done because of fear that sensitive data will be inappropriately released, she says. "That prevents a clinician from truly practicing what I see as the healthcare of the future."
In his recent State of the Union Address, President Obama unveiled a Precision Medicine Initiative. The White House calls the plan "a bold new research effort to revolutionize how we improve health and treat disease." In the Obama administration's fiscal 2016 budget, the Department of Health and Human Services is seeking a $215 million to launch the initiative.
In the interview, Comite also discusses:
The risks of hacker attacks targeting sensitive health information, such as genomic data;
The shortcomings in HIPAA privacy notices provided to patients;
The work that Comite's practice will be doing with employers, and how workers' health data privacy will be protected.
Comite is an endocrinologist with multidisciplinary training in internal medicine, pediatrics, gynecology and andrology. She is a graduate of Yale University School of Medicine, where she taught for 25 years as an associate clinical professor. An early practitioner in the emerging field of precision medicine, Comite has conducted clinical research at Yale and the National Institutes of Health in Reproductive Endocrinology and Metabolism. Comite maintains a private practice, ComiteMD, in New York City.