Governance & Risk Management , Healthcare Information Exchange (HIE) , Privacy
Overcoming National HIE Privacy, Security Obstacles
Indiana Health Information Exchange's Valita Fredland on Overcoming Challenges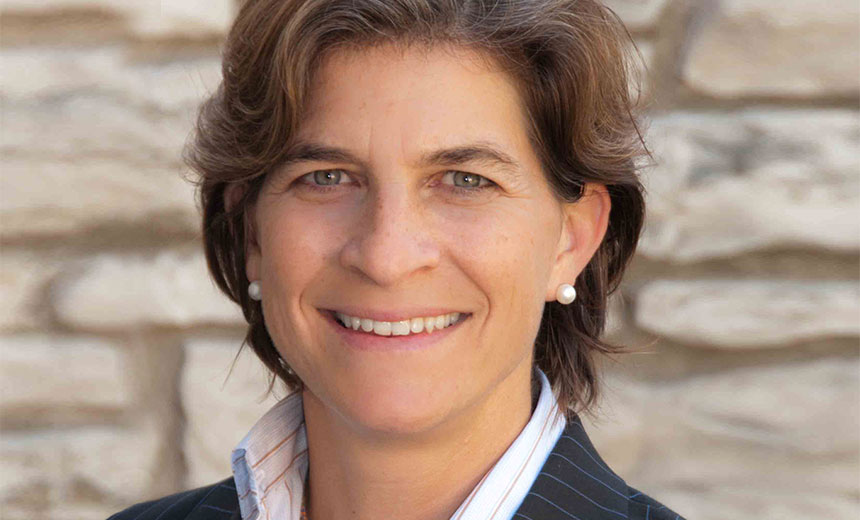 Obstacles to achieving national health information exchange include the patchwork of diverse state privacy laws and federal regulations - and even some international considerations. But those challenges are not impassable roadblocks to progress, says Valita Fredland, the new privacy officer of the Indiana Health Information Exchange.
"I believe those are challenges we can solve from a privacy and security perspective," says Fredland, an attorney who recently joined Indiana's statewide HIE organization and also serves as vice president and general counsel.
"I know technologically we are able to exchange the data, so I think it's a matter of time before we can sit down and create an interoperability framework for multiple types of health information data repositories," she says in an interview with Information Security Media Group.
Another major challenge in moving toward national health information exchange to improve the quality of care, Fredland says, "is ensuring a consistent understanding among those who are working with the data ... not only of the functionality, but [also] of the privacy and security framework in which you're exchanging information. ... It will require good education and training for members who are working with the exchanged data ... so that everyone participating [in health information exchange] has a good understanding of the privacy and security framework."
International privacy and security issues could also influence national health data exchange, she adds. "It is not unusual these days for data hosting sites or third parties to work with international providers in our marketplace. And so it's important for privacy and security professionals ... to at least be aware that data, whether used only stateside, or internationally, may fall under the jurisdictions of other international locations as it travels."
In the interview, Fredland also discusses:
Why HIE repositories could be potential targets for hackers;
Big data privacy and security considerations related to health information exchange;
The top privacy and security challenges - including insider threats - facing many healthcare provider organizations.
Before joining the Indiana Health Information Exchange earlier this year, Fredland served as chief privacy officer and counsel for Indiana University Health. She is an adjunct faculty member at Indiana University/Purdue University, most recently teaching a graduate level course on HIPAA/HITECH and data privacy laws. She's also a former senior affiliate faculty member with the Charles Warren Fairbanks Center for Medical Ethics, where she served as a content expert for the fellowship in clinical ethics.