Governance & Risk Management , ISMG Security Report , Next-Generation Technologies & Secure Development
Obama Assesses Impact of AI on Cybersecurity
Audio Report: ISMG Editors Analyze the Latest Developments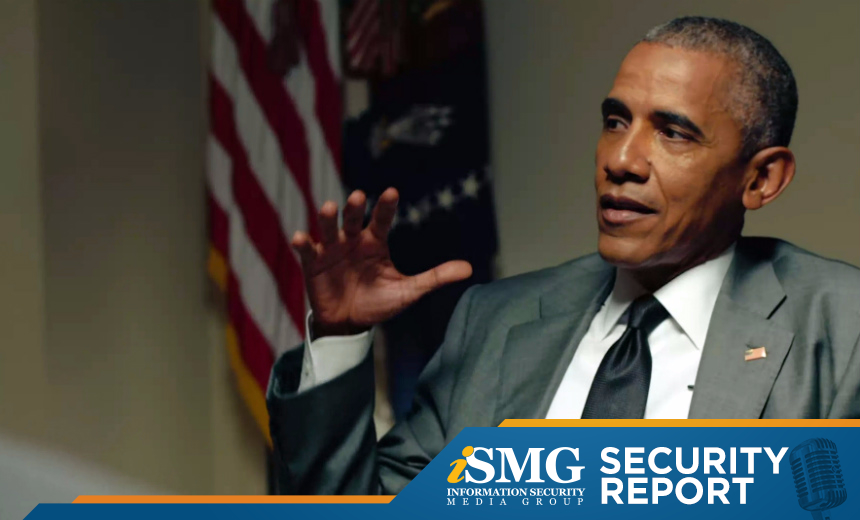 President Obama sharing his thoughts on the intersection of artificial intelligence, medical viruses and cybersecurity leads this edition of the ISMG Security Report.
In the report, you'll hear (click player above to listen):
The ISMG Security Report appears on this and other ISMG websites on Tuesdays and Fridays. Be sure to check out our Oct. 7 and Oct. 11 reports, which respectively analyze the PCI Security Standards Council's new requirements that are designed to help thwart attempts to defeat encryption in point-of-sale devices and Hillary Clinton's and Donald Trump's head-to-head clash over purported Russian hacks. The next ISMG Security Report will be posted on Tuesday, Oct. 18.
Theme music for the ISMG Security Report is by Creative Commons license.