Modernizing the VA's EHR System
How VistA Exchange Could Improve Secure Data Flow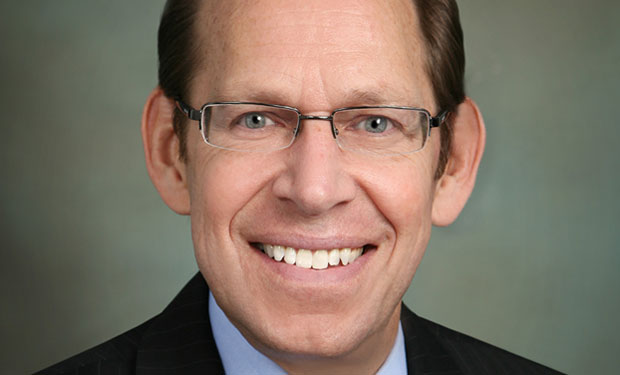 Enabling the secure sharing of patient data is a key aspect of work under way to modernize the Department of Veterans Affair's VistA electronic health record system, says Jim Traficant of ASM Research, which is leading an infrastructure project.
Earlier this month, the VA awarded ASM a three-year, $162 million contract to support the modernization of the Veterans Health Information Systems and Technology Architecture, or VistA, which is the VA's inpatient and outpatient EHR.
ASM's work aims to enable greater interoperability of systems and healthcare records while meeting federal security standards, says Traficant, president of ASM, a wholly owned subsidiary of Accenture Federal Services. That includes helping improve secure health data exchange across the VA, he notes.
The project will entail ASM taking VistA's "historical, legacy structure ... and making it more modular and open so information can flow," Traficant says.
"What we're building in this contract is the infrastructure for the modernization itself. The legacy system is tightly integrated, and we're making it more modular - think of building blocks that will comprise the system."
ASM is building VistA Exchange, the new data services engine for VistA, that's designed to accommodate data flow from all VA and Department of Defense sites, he says. So, for example, "when a vet shows up at a VA setting for care, we will now aggregate data from the variety of places in that patient's journey of care and present that to the clinician in a way that allows them to deliver care more efficiently and cost effectively," he says.
"Obviously the data has to be protected, and we will follow national standards for how we're protecting health information." The work will embrace government security and privacy standards, including HIPAA as well as recommendations from the Office of the National Coordinator for Health IT, Traficant says.
Once it's completed, the VistA enterprise health management platform will enable care teams in the VA to make clinical decisions "using data from anywhere a veteran receives care, whether it's a VA site, military treatment center or even a third-party provider because of the standards that allow data to be shared in an appropriate way," he says.
Traficant notes that the VistA modernization work under way by ASM is not tied to the VA's disability claims adjudication system or its medical appointment scheduling systems, which have been under intense Congressional scrutiny because of the VA's big backlogs in processing claims and long delays in scheduling timely medical appointments for vets.
"We're not solving those problems, but what we are providing is this enterprise platform that will allow the modernization and enhancements for the VA clinical architecture and that will enable delivery of better care over time."
In the interview, Traficant also discusses:
How the vast scale of the VA and its heavy volume of data contributes to its privacy and security challenges;
How the VistA modernization work will support the VA's mobile device strategy;
How the effort will help with the integration of VA and DoD EHR data.
As ASM's president, Traficant oversees the company's strategic direction and market positioning, managing client relationships and leading the company's more than 400 employees. Traficant is also a managing director at ASM's parent Accenture Federal Services, where he is responsible for business and technology solutions for military health issues, and leading Accenture's work in this area for the Department of Defense and Department of Veterans Affairs. Before joining Accenture, Traficant served as president of Harris Health Solutions, helping to grow Harris' business across six countries in five years.