Medical Research: Privacy Measures
Leader of New Research Institute Explains Policies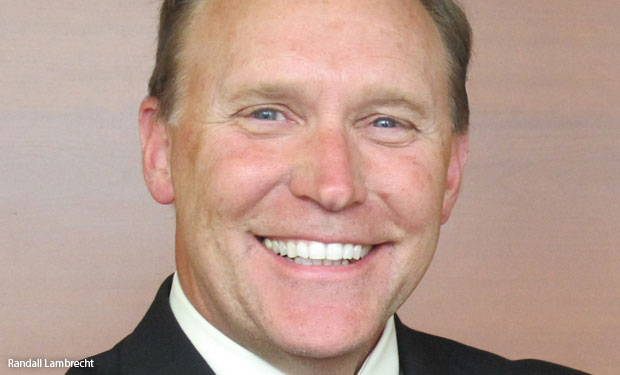 The new Aurora Research Institute is taking multiple steps to protect the privacy of patients who participate in medical research, clinical trials and personalized medicine endeavors, says institute leader Randall Lambrecht.
Aurora Health Care, a delivery system in Wisconsin, launched the institute this month to consolidate its research efforts.
"There are a number of mechanisms put in place to make sure information is protected," Lambrecht says in an interview with HealthcareInfoSecurity.
For example, patients who donate blood samples or tissue specimens to the institute's bio-repository for research after filling out a consent form can opt out of a study at any time, Lambrecht explains. "Anytime a specimen is brought to the repository, it's stripped of any identifiers and bar coded," he notes.
The institute uses an "honest broker system" under which only a handful of staff members have the ability to re-connect data to identifiers, he says.
For all its research projects, Lambrecht says, the institute "abides by all the HIPAA requirements. We try to put 'firewalls' in every step."
In the interview, Lambrecht also describes how:
The HIPAA Omnibus Rule will provide additional protections for research. "HIPAA Omnibus will help our research efforts because it fills some critical gaps since research is often a collaborative activity," he says. "Now anybody we work with, our business associates ... will be covered under the compliance rules of HIPAA, and that's a good thing."
Institute researchers are trained and certified before being authorized to access with patient data.
Personalized medicine will eventually help predict individuals' responses to treatments as more patient genomic data is included in electronic health records, and safeguards, such as data segmentation and encryption can be used to protect that data.
Lambrecht, PhD, is senior vice president of research and academic relations for Aurora Health Care, which includes 15 hospitals and 172 clinics. He is emeritus dean and professor of health sciences at the University of Wisconsin-Milwaukee. He oversees all clinical research at Aurora and has spent more than 28 years as a researcher and professor in infectious disease and molecular microbiology. He holds certification by the American Society of Clinical Pathologists and is a fellow for the Association of Schools of Allied Health Professions.