Access Management , Electronic Healthcare Records , Governance & Risk Management
Making the Case for National Unique Patient ID
Julie Dooling of AHIMA Offers Arguments in Favor of an Identifier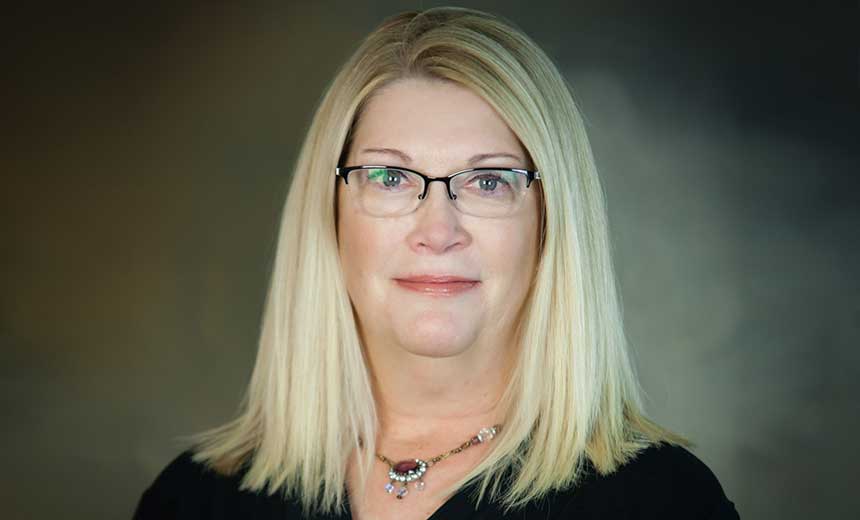 Congress is considering whether to allow regulators to fund work on developing a national unique patient identifier - an issue that has long been extremely controversial. In an interview, Julie Dooling of the American Healthcare Information Management Association makes the case for how such an identifier could help match patients to all relevant medical records to improve care and potentially help prevent fraud.
Because matching patients to the right records is so complex, the error rate is high, Dooling says. "Conservatively, there is an 8 percent to 12 percent duplicate record error rate in healthcare" due to multiple records created for the same patients, she says. And a national ID could play a critical role in reducing that error rate, she argues.
AHIMA is among dozens of healthcare industry groups that have been lobbying Congress to lift a longstanding ban against the Department of Health and Human Services funding the development or adoption of a national patient ID.
Long Ban
HIPAA, which was enacted in 1996, required the creation of patient identifiers to improve the reliability of health information. But Congress later banned HHS from expending funds for a national ID system because of privacy concerns. Opponents argue that cybercriminals would steal and abuse the identifiers, leading to exposure of medical records.
"Today, the challenges really lie with fraud of our healthcare information. And fraud happens with or without a [national unique] patient identifier," Dooling says in the interview with Information Security Media Group.
"There's much work to be done to create that nationwide, end-to-end patient matching solution. And while we're aware that there are certainly privacy and security concerns, if a portion of the solution is a unique patient identifier ... we would not be collecting individuals' Social Security numbers, which a lot of people have problems with today."
House vs. Senate
The House of Representatives in June approved a budget measure that included a provision lifting the ban, but a recent Senate appropriations proposal would leave the ban intact.
In the meantime, Sen. Rand Paul, R-Ky., has introduced a bill that proposes to permanently kill development of a national unique patient ID.
In the interview (see audio link below photo), Dooling discusses:
Promising technologies, methodologies and potential frameworks from the private sector that could potentially help address various challenges involving matching patients with their correct data;
Whether the development and adoption of a national patient ID would be possible even without HHS taking the lead;
Other critical considerations in developing and implementing a potential national patient ID.
Dooling is director of HIM practice excellence at the American Health Information Management Association, which represents medical records managers. Previously, Dooling owned a medical transcription service and served as a health information management leader. She currently serves on two academic advisory councils.