HIPAA/HITECH , Incident & Breach Response , ISMG Radio
Lauri Love: UK Blocks Suspected Hacker's US Extradition
Plus, Belated Breach Details From Uber, Partners Health: Why the Delays?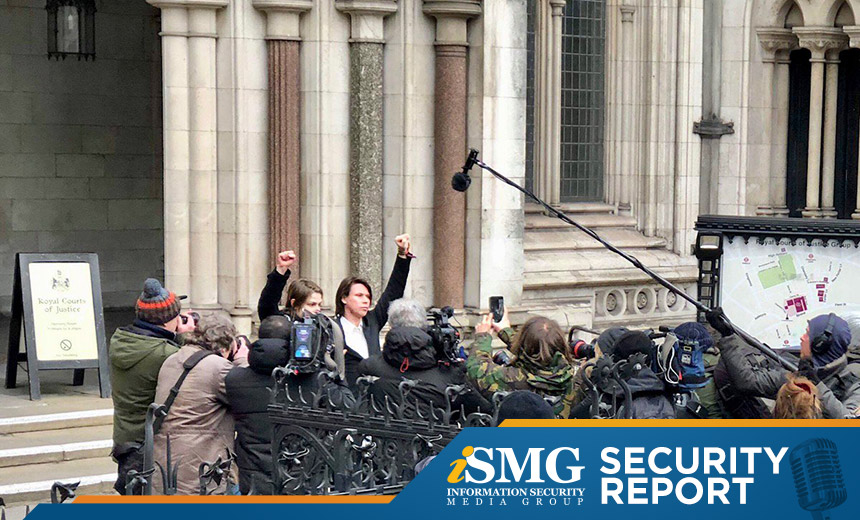 Leading the latest edition of the ISMG Security Report: England's Court of Appeal rules that suspected hacker Laurie Love will not be extradited to face computer crime charges in the United States. Also, what took ride-hiring service Uber in San Francisco and Boston-based Partners Health so long to come clean about their respective data breaches?
In this report, you'll hear (click on player beneath image to listen):
Laurie Love: Analysis of the case of Laurie Love, 33, a British man accused of launching hack attacks in 2012 and 2013 against U.S. government computers. On Monday, England's Court of Appeal rejected the U.S. government's extradition request for Love, in part because judges say his incarceration in the U.S. justice system would be "oppressive by reason of his physical and mental condition" (see British Hacking Suspect Avoids Extradition). Love, who may still be tried in England, tells the BBC he's "relieved." But Michael S. Smith II, a terrorism analyst for non-partisan, nonprofit think tank New America, says the blocked extradition sets a dangerous precedent. Cybercrime attorney Mark Rasch, however, says: "No country has a monopoly on justice in cybercrime cases."
Uber: Why Uber is in the hot seat. Jeremy Kirk, ISMG managing editor for security and technology, reviews this week's Congressional testimony by Uber CISO John Flynn, who said it was wrong for the company to cover up its data breach and to mischaracterize a $100,000 payoff to "intruders who seek to extort funds from the company" as a bug bounty (see Uber: 'No Justification' for Breach Cover-Up).
Partners Health: HealthcareInfoSecurity Executive Editor Marianne Kolbasuk McGee analyzes Partners Health taking nine months to confirm that a malware infection exposed patients' personal details (see Partners HealthCare Breach: Why So Long to Confirm?).
The ISMG Security Report appears on this and other ISMG websites on Fridays. Don't miss the Jan. 26 and Feb. 2 editions, which respectively analyze moves to use blockchains to rid the world of data breaches, as well as why life is getting harder for cybercrime-as-a-service darknet marketplace buyers and sellers.
The next ISMG Security Report will be posted on Friday, Feb. 16.
Theme music for the ISMG Security Report is by Ithaca Audio under a Creative Commons license.