Access Management , Governance & Risk Management , Healthcare Information Exchange (HIE)
Investigating Blockchain's Role in Health Info Exchange
ONC's Steve Posnack Discusses Potential Healthcare Applications for the Ledger Technology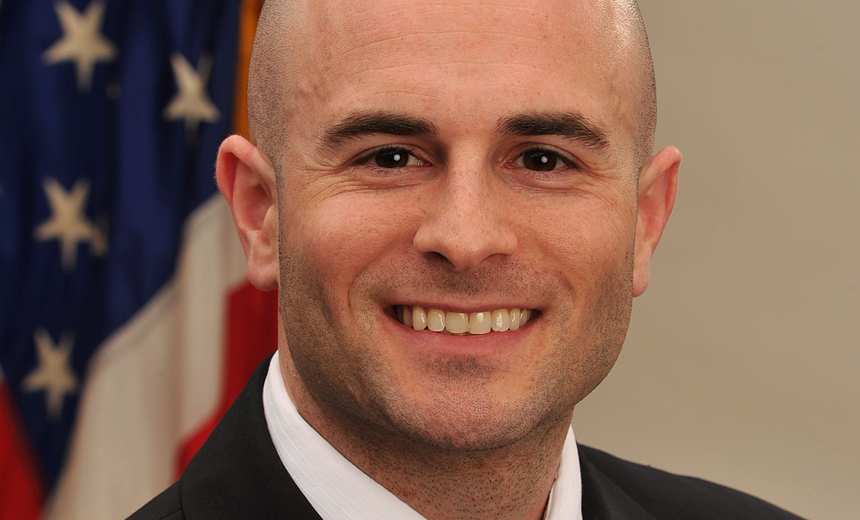 Federal regulators are considering the role that blockchain technology could play in advancing the secure exchange of healthcare information, says Steve Posnack of the Office of the National Coordinator for Health IT.
Blockchain - an open source distributed ledger technology that's associated with the cryptocurrency bitcoin - "has a lot of different potential implementations, and I think its diversity in how it can be implemented is one of the attractive features. It's not just a one-trick pony," he says in an interview at the HIMSS17 conference in Orlando.
"We see it being able to be applied in the payments businesses, as well as health information exchange and the security context," he says.
Posnack says the non-repudiation aspect of blockchain is important, "and being able to have a distributed ledger - so not needing centralized types of management - is one of the potential benefits of a blockchain type of an approach."
ONC officials are encouraged by blockchain's ability to automate and make more efficient "certain human processes that now have to occur to adjudicate potential relationships," such as between those exchanging patient records, Posnack says. "Blockchain has the potential to make a lot of those better and more seamless in a technological way that is encouraging to us."
In the interview with Information Security Media Group (see audio link below photo), Posnack also discusses:
Lessons learned from a contest that ONC sponsored last year to solicit white papers on the potential use of blockchain to address privacy, security, and scalability challenges of managing electronic health records;
Why other Department of Health and Human Services' agencies, including the Food and Drug Administration and the Centers for Medicare and Medicaid Services, have reached out to ONC for assistance on blockchain;
Whether ONC might ever consider blockchain as a certification requirement for healthcare information technology;
An upcoming blockchain "code-a-thon" that ONC is sponsoring with the Chamber of Digital Commerce to address the technology's possible healthcare uses in areas including ID and access management; metadata tagging and policy expression; and data aggregation and linkage.
Posnack joined ONC in July 2005. Prior to serving in his current role as the director of the Office of Standards and Technology, he led ONC's Federal Policy Division within the Office of Policy and Planning from 2010 to 2014. In this capacity, he led ONC's regulatory affairs, legislative analysis and certain federal policy development and coordination activities.
Additional Summit Insight:
Hear from more industry influencers, earn CPE credits, and network with leaders of technology at our global events. Learn more at our Fraud & Breach Prevention Events site.