Events , Governance & Risk Management , Healthcare Information Exchange (HIE)
Could Blockchain Support Secure Health Data Exchange?
IBM's Shahram Ebadollahi Discusses Collaborative Research with the FDA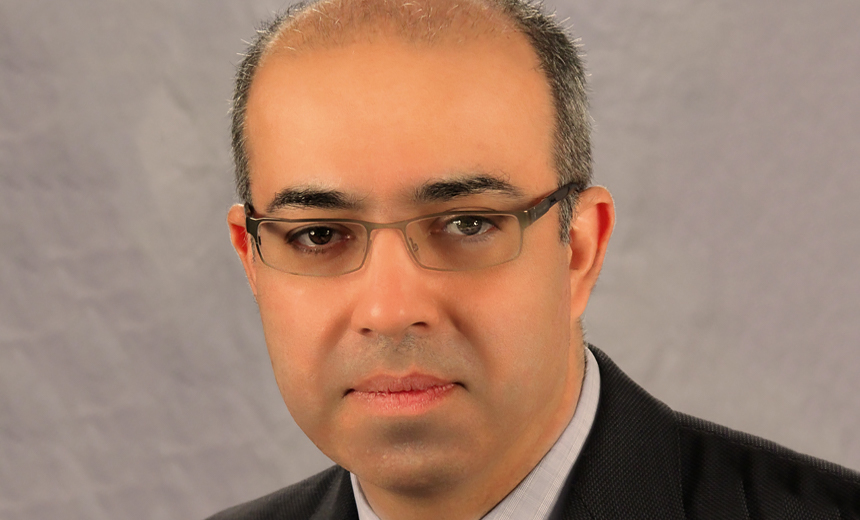 Blockchain - the distributed ledger technology for cryptocurrency, such as bitcoin - has the potential to improve the privacy and security of health information exchange, says Shahram Ebadollahi, vice president of innovations at IBM Watson Health.
IBM is collaborating with the Food and Drug Administration on a two-year research study on how to leverage blockchain in the healthcare sector.
"If you look at ... broader health data, not just necessarily what's in an electronic health record or claims data - but device data, patient generated data, genomics and so forth - the challenges are privacy - who sees data, for what, and who has authorization to do that; the lack of interoperability ... to pass data from one institution to another; and can you trust the data you're seeing and taking actions on," he says in an interview with Information Security Media Group.
"Even if you have those [capabilities], how do you put the person, the consumer, the owner of the data at the center of this and basically ask them for consent and authorization to share a piece of their data ... between two institutions? That's at the heart of what we want to explore in this collaboration with FDA."
Blockchain can be used to create a shared, unalterable ledger to keep an audit trail of all transactions across trusted partners, he explains.
"What we're talking about here [in healthcare] is a permission blockchain. So, there are willing parties who are opting in - those are the people or the organizations that might actually have those data repositories on behalf of a trusted consumer or patient. ... Every event gets tracked in the distributed ledgers and it could be added only if a certain number of parties in that distributed ledger agree to that event."
FDA Describes Goals
In a statement provided to ISMG, the FDA notes: "By studying blockchain technology, the FDA is contributing to the advancement of clinical research by testing novel frameworks for secure exchange of valuable patient-level health data at scale. This can provide clinical trial professionals new ways of sharing and acquiring high-quality data for research purposes."
The blockchain project is important for a variety of reasons, the FDA says.
"Vast amounts of patient data are generated in the public health sector. This data has the potential to help researchers develop more effective and safer treatments for patients, especially in life-threatening disease areas like cancer, which has seen a huge rise in the use of personalized and targeted therapies for disease treatment.
"Blockchain technology has the potential to support secure exchange of large volumes of data while ensuring patient privacy and maintaining data integrity. These are critical features of a scalable data exchange ecosystem that can support high-quality research while safeguarding against breaches of sensitive patient-level data."
Ebadollahi predicts that some healthcare organizations will begin implementing blockchain technology by the end of this year.
In the interview (see audio link below photo), he also discusses:
Potentially applying blockchain in a variety of health data exchange scenarios, such as for clinical trials as well as for payment programs based on patient care outcomes;
Why the new research project is focusing initially on oncology data;
What IBM and FDA are each contributing to the effort, and when initial results will be available.
Ebadollahi is vice president of innovations and chief science officer at IBM Watson Health, where he oversees research and development. He also has global responsibility for the direction of IBM's health informatics research. He and his team have conducted research on computational healthcare, which aims to apply data-driven analytics and big data approaches.
The use of Blockchain technology in healthcare is also the theme of a special all-day workshop slated for Feb. 22 at the HIMSS17 conference in Orlando.
Additional Summit Insight:
Hear from more industry influencers, earn CPE credits, and network with leaders of technology at our global events. Learn more at our Fraud & Breach Prevention Events site.