Consumers Support EHRs Despite Worries
Survey Highlights Health Data Privacy, Security Concerns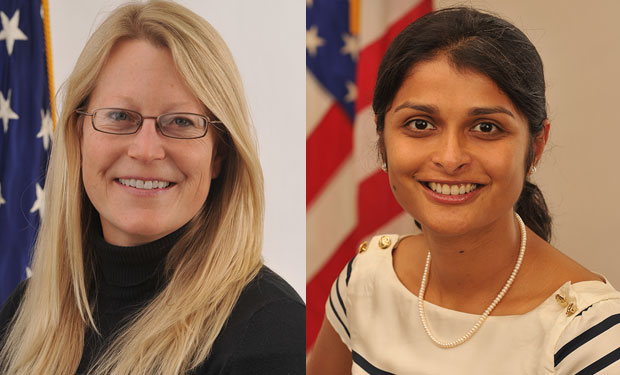 Despite their substantial concerns about privacy and security, a large majority of U.S. consumers support the use and exchange of electronic health records by their healthcare providers, two federal researchers say.
About 75 percent of consumers support the use of EHRs, according to recently released findings of a survey of more than 1,700 American consumers conducted for the Office the National Coordinator for Health IT.
Similarly, about 70 percent of consumers also support healthcare providers electronically sharing their medical data with other clinicians, the two ONC researchers - Vaishali Patel and Penelope Hughes - explain in an interview with Information Security Media Group .
The newly released findings of the 2013 survey "may be broadly related to the fact that individuals may see the value of electronically storing and sharing [information] and the use of electronics in other aspects of their life, and they may see the potential benefits of it, and haven't experienced any significant harm," Patel says. "Though that could change over time with breaches."
Additionally, the ONC survey found consumers' level of concern over the privacy and security of their medical records is similar regardless of whether health information is stored and shared on paper or electronically, the researchers say. "Concerns about privacy and security are not specific to the electronic storage of data; they're broader than that," Patel says.
The survey found that approximately 70 percent of consumers were concerned about the privacy and security of their of their electronic medical records. Also, about 60 percent of consumers were concerned about the privacy and security of medical records shared with other healthcare providers, Patel says.
Strategic Plan
"One of the key goals of the federal health IT strategic plan is to inspire confidence in health IT because the public's trust and confidence - both healthcare providers and consumers - is really critical to getting all the stakeholders engaged," Hughes says.
ONC, a unit of the Department of Health and Human Services, oversees policy and standards setting for the HITECH Act's financial incentive program for EHRs. Interoperability and secure exchange of health information is the focus of ONC's new 10-year plan.
In the interview, the researchers also discuss:
Why less than 10 percent of consumers say they withhold information from their healthcare providers due to privacy and security concerns;
What consumers have to say about concerns over unauthorized access to their records;
How ONC will use the survey findings.
Patel, a senior researcher within ONC, provides methodological guidance to ONC's programs regarding quantitative and qualitative data collection activities and performance measurement. Before to joining ONC, Patel was an assistant of clinical and health informatics at Weill Cornell Medical College.
Hughes, an attorney, provides program support for the Office of the Chief Privacy Officer within ONC. Previously, she served as vice president for online services at the Rape, Abuse and Incest National Network, or RAINN, where she served as privacy officer.