Electronic Healthcare Records , Governance & Risk Management , Healthcare Information Exchange (HIE)
Congress Considers Controversial Patient ID Matching Issue
Proposal Would Push HHS to Lend Assistance with Private-Sector Efforts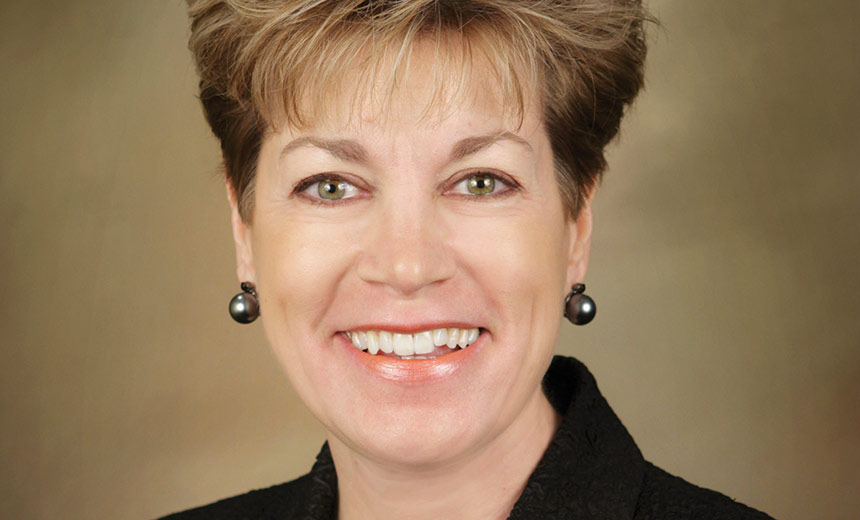 A Congressional proposal that would allow the Department of Health and Human Services to offer technical assistance to private-sector efforts aimed at solving the problem of matching the right records to the right patient could pave the way for a significant breakthrough, says Lynne Thomas Gordon, CEO of the American Health Information Management Association.
"We really do believe that this is such a critical issue," Thomas Gordon says in an interview with Information Security Media Group.
Matching patients to the right records from multiple sources is critical as HHS encourages providers, who have adopted digitized health records as a result of HITECH Act funding, to electronically share patient data to help improve care.
Even within one organization that treats many patients with the same name, matching a patient to all the right records can prove difficult, Thomas Gordon points out. Inaccurate patient matching not only presents potential privacy issues but also is a threat to patient safety, she notes. For example, a clinician might miss important information pertaining to an individual's drug allergies and other serious medical conditions "that could be potentially fatal," she says.
Congressional Proposal
One of the biggest obstacles in accurately matching patients with all relevant records is a longtime Congressional ban on HHS financially supporting the development of a national patient ID system. When Congress passed HIPAA in 1996, the law called for the creation of a unique health identifier for individuals. But in response to privacy concerns, Congress in 1999 passed a law prohibiting federal funding for the development of such an identifier.
On July 14, in a report accompanying a fiscal 2017 funding bill, the House Committee on Appropriations issued draft guidance proposing to allow HHS to provide technical assistance on the patient data matching issue.
"The committee is aware that one of the most significant challenges inhibiting the safe and secure electronic exchange of health information is the lack of a consistent patient data matching strategy," notes the draft guidance.
The draft notes that the committee, "encourages the [HHS] secretary, acting through the Office of the National Coordinator for Health IT and the Centers for Medicare and Medicaid Services, to provide technical assistance to private-sector led initiatives to develop a coordinated national strategy that will promote patient safety by accurately identifying patients to their health information."
For the proposal to move forward, it needs to be included in a final HHS funding bill approved by both houses of Congress.
AHIMA's CEO calls the committee's proposal "very encouraging." She notes: "The world has changed in the last 20 years, and 96 percent of hospitals now have an electronic health record [system]. We feel it's so important now for [health information system] interoperability."
Just as the financial services sector "has ways to authenticate that our banking information is safe, secure and private, we want that same thing for healthcare information," she says. "We're poised at this time in history to do that ... And AHIMA strongly believes that we need to look at a voluntary 'health safety identifier'."
In the interview, Thomas Gordon also discusses:
Whether the draft proposal is likely to win Congressional approval;
Why patient ID matching is such a resource-draining problem at many healthcare entities;
The readiness of healthcare organizations to deal with emerging cybersecurity threats and challenges.
Thomas Gordon is CEO of AHIMA, which represents more than 103,000 health information professionals worldwide. Before joining the association in 2011, she served as associate vice president for hospital operations and director of the children's hospital at Rush University Medical Center in Chicago. She also previously served as administrator at Houston Medical Center in Warner Robins, Ga., and COO at Children's Hospital of Michigan.