Card Not Present Fraud , Fraud Management & Cybercrime , Multi-factor & Risk-based Authentication
Analysis: Distraction Tactics Used in Banco de Chile Hack
Plus, A Wrapup of Infosecurity Europe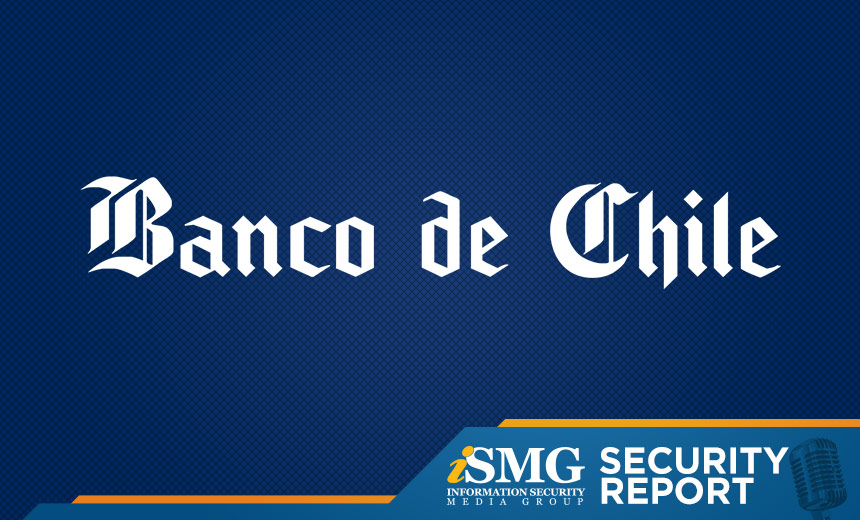 Leading the latest edition of the ISMG Security Report: An analysis of how distraction tactics were used in a $10 million SWIFT-related hack at Banco de Chile.
In this report, you'll hear (click on player beneath image to listen):
A report from Jeremy Kirk, managing editor for security and technology, on the "smash and grab" tactics used by hackers that targeted Banco de Chile;
Executive Editor Mathew Schwartz's roundup of highlights of the recent Infosecurity Europe conference.
An interview with Mastercard's Linda Kirkpatrick on why all the U.S. card brands ditched signatures - and what's next.
The ISMG Security Report appears on this and other ISMG websites on Fridays. Don't miss the June 1 and June 8 editions, which respectively discuss what to do if your organization isn't GDPR compliant yet and cybercurrency backdoor heists.
Theme music for the ISMG Security Report is by Ithaca Audio under a Creative Commons license.