Industry News: Splunk Unveils Mobile App
Also: Latest from Brainloop, Perion Codefuel, Tripwire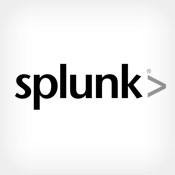 Splunk Inc., which offers a software platform for real-time operational intelligence, has introduced the Splunk Mobile App for iPhone and iPad. The app gives Splunk Enterprise users a new way to view, interact and share dashboards and reports.
See Also: Live Webinar | Securing Mobile Endpoints to Protect IP in the Pharma Industry
With the Splunk Mobile App, users receive real-time alerts and can query their machine data on mobile devices. Users can also export dashboards and reports as PDFs for offline viewing.
For more information, visit Splunk.
Brainloop Partners with Microsoft
Brainloop announces its partnership with Microsoft to develop an application for Windows 8.1. The application will enable Brainloop clients to access Brainloop Dox security software from a variety of devices running on the operating system.
The app is designed to enable companies to share confidential information in a secure way. Brainloop Dox provides a range of security benefits for companies, including file encryption for data stored online, synchronization for mobile access, data hosting, and administrator and provider shielding to prevent access by IT staff.
For more information, visit Brainloop.
Perion, CYREN Enhance Browsing Safety
Perion Codefuel will use CYREN's online security services to help extend its suite of browsing and security applications.
CYREN will provide Perion with URL classification services through its distributed detection centers. The services contain numerous predefined categories, including spam, fraud and phishing websites.
For more information, visit Perion.
Tripwire Partners with NovaTech
Tripwire, Inc. and NovaTech announce the integration of the Tripwire NERC Solution Suite and NovaTech Orion Substation Automation Platform.
The partnership provides energy companies with automation software that reduces the resources required to manage secure configurations. The partnership also brings an approach to the management, auditing and maintenance of secure configurations across a wide range of devices.
For more information, visit Tripwire.