Industry News: IBM Receives Mobile Patent
Roundup of News from Security Solutions Providers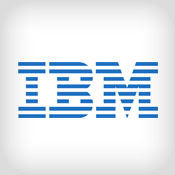 IBM has received a patent for its mobile technology, U.S. Patent #8,634,810. The patented technology is based on the idea of a cloud-based service that lets developers create applications that can encrypt data notifications via unique message identifiers in the cloud, which is then securely transmitted to a mobile device via a third-party service provider.
See Also: Webinar | SolarWinds Breach: If Cyber Companies Can Get Hit, Do You Stand A Chance?
The technology reduces the risk of data being exposed in mobile push notifications to mobile devices. IBM has come up with a way to encrypt information so service providers and others can't see data related to the user's mobile device. When the end user's device authorizes the message, the encrypted message content is pushed down from the cloud.
The purpose of the push-notification bypass with encrypted transport is to prevent personal data from being exposed on carrier networks. As an example, IBM points out that the technology could be used by a credit-card company notifying a customer of suspicious account activity.
For more information, visit IBM.
Tripwire Releases New Management Solution
Tripwire, Inc. announces the availability of Tripwire IP360 version 7.3. The newly released version features expanded virtualization support, as well as time saving features that enable rapid and flexible options for deployment and expansion, simplified management and faster reporting. It is the fourth release of this vulnerability management solution since Tripwire acquired nCircle in April 2013. Collectively, these releases contain dozens of improvements, including a significant expansion in vulnerability management coverage.
IP360's new virtualized appliance allows companies to maximize their hardware investments by virtualizing all or part of their vulnerability management solution for rapid deployment and scalability. The virtual appliance can utilize a built-in device profiler, as well as leverage one or more physical or virtual device profiler appliances. Organizations can employ on-premise infrastructure to protect networks of any size from vulnerability threats.
For more information, visit Tripwire.
Fiserv Announces Payments Solutions
Fiserv, Inc. announces new real-time electronic payments monitoring capabilities to prevent fraud. The solutions protect clients from the ever increasing threat of payments fraud, covering both international and domestic payments for Automated Clearinghouse (ACH) and wire (Fed and SWIFT), and complement the enhanced SWIFT Sanctions Screening capabilities now available on the Financial Crime Risk Management Platform (FCRM) from Fiserv.
ACH Fraud Prevention from Fiserv takes a cross-channel view of customers and their behavior. Detection scenarios evaluate ACH files, batches and transactions, looking for unusual patterns of behavior and other variables that indicate fraud risk. The system continuously builds intelligence for each customer, relevant to the ACH process to support accurate detection on anomalies.
Wire Fraud Prevention from Fiserv is a solution to prevent wire fraud losses with minimal impact to organizations relying on these critical payments. Real-time detection scenarios evaluate wire transfers and interdict suspected fraud, looking for anomalies and other characteristics that indicate fraud risk.
For more information, visit Fiserv.
McAfee and Siemens Team Up
McAfee and the Siemens Industry Sector have extended their partnership to enhance the security offerings for industrial customers to protect against rapidly evolving global cyber threats.
McAfee's portfolio will complement Siemens' service offerings by leveraging security solutions such as next generation firewall, security information and event management (SIEM), endpoint security and global threat intelligence as part of its Managed Security Service, as well as offering professional services. These offerings provide greater visibility and control at the factory level while reducing the risk of IP theft.
For more information, visit McAfee.