Industry News: HP Unveils Public Sector Cloud
Roundup of News from Security Solutions Providers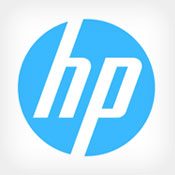 HP has released HP Helion Managed Private Cloud for Public Sector, a secure private cloud solution designed to help government agencies accelerate their shift to the cloud.
See Also: Ransomware Demystified: What Security Analysts Need to Know
The solution provides management services in support of complete, open cloud platforms and leverages HP Cloud technology to provide a common architectural foundation across traditional IT. It offers a dedicated private cloud that enables federal, state and local governments to implement a shared service model across multiple departments. The managed private cloud enables agencies to act as IT brokers by accessing a Web portal to manage consumption and monitor resources.
For more information, visit HP.
IBM Expands Bluemix
IBM announces additional services on Bluemix, its open cloud platform. The platform is based on an open standards foundation, Cloud Foundry, and provides developers access to IBM's software for integration, security, transactions and other key functions.
Bluemix can help developers connect two broad categories of systems, record and engagement, in a cloud environment. Bluemix offers DevOps services, which enable developers to more rapidly develop and deliver projects.
For more information, visit IBM.
Unisys Unveils Law Enforcement Solution
Unisys Corp. announces The Unisys Law Enforcement Application Framework, a new solution designed to help police departments and public safety agencies collaborate to securely conduct investigations and intelligence activities.
U-LEAF is a tool that law enforcement personnel can use to conduct effective investigations of crime and terror threats. The solution documents and logs evidence and intelligence related to criminal investigations while facilitating the secure sharing of information across organization boundaries.
For more information, visit Unisys.
Nuix Launches Web Application
Nuix has launched Nuix Web Review and Analytics, a Web application that makes evidence securely available using any browser.
The solution enables organizations to provide secure and compartmentalized access to case data for multiple reviewers, investigators, lawyers, subject matter experts and external parties.
For more information, visit Nuix.