Industry News: HP Unveils Consulting Services
Roundup of News from Security Solutions Providers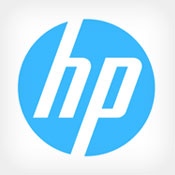 HP announces new consulting services designed to help clients make rapid, data-driven decisions about managing information security risk across their organizations.
See Also: Live Webinar | The Role of Passwords in the Hybrid Workforce
The new HP Security Metrics Services offer a patent-pending methodology and framework to more clearly demonstrate the potential impact that a security incident might have on business objectives.
HP Security Metrics Services utilize an organization's existing sources of security data, set parameters that give stakeholders a clear alert when their business objectives are at risk, and enable them to determine their overall risk posture. When threats or incidents impact stakeholder objectives, users can quickly identify the source of the risk and make timely decisions to address the threat, the company says.
For more information, visit HP.
ZixCorp Unveils E-mail Solution
ZixCorp announces the availability of ZixDLPTM Insight, a new solution that detects e-mail policy violations and captures e-mail content without impeding communication or hindering business workflow.
Meant for security and IT managers, ZixDLP Insight monitors sensitive information in outbound e-mail and provides greater visibility into data security threats and compliance risks.
For more information, visit Zix Corporation.
Sophos Updates Cloud Solution
Sophos announces the latest version of Sophos Cloud, the company's cloud-based solution for small and mid-sized organizations. The new version of Sophos Cloud brings cloud-managed security service to manage Windows, Mac and mobile devices from a single console.
It features user-based management, reporting and licensing; built-in Web security to prevent user access to malicious and infected websites, and new policy-based Web control features to enforce safe and productive web usage.
For more information, visit Sophos.
Imperva Releases Data Breach Protection
Imperva Inc. announces the availability of SecureSphere 10.5. The software addresses the security gaps left by increasingly complex IT infrastructures, delivering protection against insider threats.
New in SecureSphere 10.5 is the ability to protect against inappropriate access to SharePoint files in real-time based on business policy. SecureSphere can control access based on a combination of behavioral and contextual factors, such as the rate at which data is downloaded, time of day and source IP.
For more information, visit Imperva.