Industry News: Cisco to Acquire Neohapsis
Also: Latest from Vectra, ForeScout, Bluefin Payments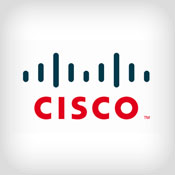 Cisco plans to acquire Neohapsis, a Chicago-based security advisory company providing services to address customers' evolving information security, risk management and compliance challenges.
See Also: Live Webinar | Education Cybersecurity Best Practices: Devices, Ransomware, Budgets and Resources
Together, Cisco and Neohapsis will work toward helping customers overcome operational and technical security vulnerabilities, achieve a comprehensive view of their risks and define structured approaches for better protection.
The Neohapsis team will join the Cisco Security Services organization under the leadership of Bryan Palma, senior vice president and general manager. The acquisition is expected to close in the second quarter of fiscal 2015.
For more information, visit Cisco.
Vectra Launches Detection Platform
Vectra Networks introduces a real-time detection platform for insider and targeted threats.
The company's updated X-series platform combines new context-aware dynamic community threat analysis with its instant detection of indicators of an attack to display an attacker's proximity and potential impact to high-value assets.
For more information, visit Vectra Networks.
ForeScout, OPSWAT Collaborate
ForeScout Technologies and OPSWAT, a provider of software-based solutions to secure and manage IT infrastructure, are collaborating to provide advanced endpoint compliance enforcement.
Joint customers will be able to employ the interoperability between ForeScout and OPSWAT to extend CounterACT's ability to inspect and remediate endpoints. CounterACT can be used to onboard devices by distributing the GEARS client, which then performs a host-level inspection of the endpoint. This inspection reveals installed applications, their configuration, system details and malware infections detected by any of 43 anti-malware engines.
For more information, visit ForeScout.
Bluefin, Priority Payment Systems Partner
In a collaborative effort, Bluefin Payment Systems will provide its point-to-point encryption solution to clients of Priority Payment Systems.
Bluefin's P2PE solution secures card transactions by encrypting all data within a PCI-approved point-of-entry swipe or keypad device, preventing clear-text cardholder data from being available in the device or the merchant's system where it could be exposed to malware. Priority will provide Bluefin's PayConex P2PE through its current sales channels.
For more information, visit Bluefin Payments.