Industry News: BAE Systems Launches New Service
Also: Latest from Arbor Networks, Bluefin, Kofax, Nimbox, SuperCom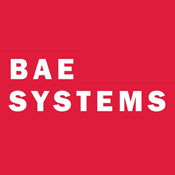 BAE Systems has launched a new corporate security analysis service to assist companies with social risk monitoring and regional security analysis.
See Also: Live Webinar | Education Cybersecurity Best Practices: Devices, Ransomware, Budgets and Resources
The analysis-on-demand service optimizes open source and social media feeds to detect malicious or inadvertent leaks of sensitive information and intellectual property, potential insider threats, social engineering attempts, smear campaigns, and other issues of concern. Companies can also use the service to gauge a local population's sentiment and gain a broader understanding of the geopolitical environments in which they operate.
For more information, visit BAE Systems.
Arbor Networks Creates New Leadership Post
Arbor Networks has appointed Sam Curry to the newly created position of chief technology and security officer. In this role, Curry will lead the development and implementation of Arbor's product strategy and innovation roadmap.
Curry joins Arbor from MicroStrategy, where he was senior vice president of information security and CISO. Previously, Curry held a number of significant roles at RSA, including CTO for identity and data orotection. He also held a number of senior roles at McAfee and Computer Associates, among other companies.
For more information, visit Arbor Networks.
Bluefin Gets PCI Validation for Mobile P2PE
Bluefin Payment Systems announces that its PayConex PCI-validated Point-to-Point Encryption (P2PE) Solution is now certified for Mobile Payments.
PCI-validated P2PE encrypts cardholder data within a PCI P2PE approved point-of-entry device so it does not reach the merchant's system or network as clear-text cardholder data, where it could be accessible to a fraudster in the event of a data breach.
For more information, visit Bluefin.
Kofax Launches E-signature Solutions
Kofax, an Irvine, Calif.-based provider of software to simplify customer engagement, has announced the availability of the Kofax SignDoc family of e-signature solutions.
With SignDoc, businesses and government agencies of all sizes can implement e-signature capabilities in any business process for internal or external use. SignDoc Standard is a stand-alone solution providing self-service capabilities, so users can design, deploy and manage custom e-signing workflows. The solution is integrated with Kofax TotalAgility, the company's process automation platform, so organizations can add secure and authenticated e-signature functionality to end-to-end business processes.
For more information, visit Kofax.
Nimbox Enhances File Sharing System
Nimbox, a UK-based company that offers privacy-focused corporate cloud backup and file sharing systems, has enhanced its encrypted file sharing system, Vault.
Vault is a team collaboration service, offering file backup, sync and share services. Accessible via an online portal or through a desktop agent, Vault offers end-to-end encryption and an unmatched level of privacy - enabling user to work in the cloud without fearing a data breach.
The upgrade brings enhanced global file locking, the ability to configure backups of any folder on a PC or Mac from the 'right click' menu, customization of e-mail templates, and the ability to pause and resume sync on the desktop client.
For more information, visit Nimbox.
SuperCom to Acquire Prevision
SuperCom, a provider of electronic intelligence solutions for e-government, announces its intent to acquire Israeli-based Prevision, an international provider of cybersecurity services and solutions.
Prevision specializes in protecting strategic assets for governments, militaries and large enterprises in domains including critical infrastructure, finance and telecom, with an extensive customer portfolio in Israel, South America, Europe and Asia.
The deal is expected to contain an upfront cash payment and potential earn out payments over five years, with the total aggregate payment capped at $2.5 million.
For more information, visit SuperCom.