Industry News: Alert Logic Launches ActiveWatch
Also: Latest from Intronis, Splunk, Novetta, Netwrix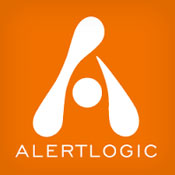 Alert Logic launches ActiveWatch for Log Manager, a managed service that delivers analytics and monitoring of a company's log data, identifying potential security and compliance issues that could impact their organization.
See Also: Live Webinar | Education Cybersecurity Best Practices: Devices, Ransomware, Budgets and Resources
ActiveWatch for Log Manager contains a correlation rules library that eliminates the job of creating and managing correlation rules. Scenario-based rules are continuously updated and fed into the solution by Alert Logic security and compliance experts. The service also includes threat intelligence and security content creation.
For more information, visit Alert Logic.
Intronis Unveils File Sync Solution
Intronis unveils Intronis ECHOshare, a file sync and share solution that's designed to enable channel partners to help small to medium-sized businesses securely access and collaborate on files of any type or size.
ECHOshare integrates with the Intronis ECHOplatform data protection solution for centralized account management and billing. It also has remote wipe capabilities to protect client data when a mobile device is lost, or an employee leaves the company. And it includes two-factor authentication.
For more information, visit Intronis.
Splunk Introduces Splunk Enterprise 6.2
Splunk Inc. announces Splunk Enterprise 6.2, the latest version of the analytics platform for machine data. Splunk Enterprise 6.2 delivers analysis and pattern detection that enables more users across IT and the business to discover relationships in their data and build advanced analytics.
The company says the new release also reduces total cost of ownership by improving scalability of concurrent searches and eliminating shared storage requirements.
For more information, visit Splunk.
Novetta Leads Cybersecurity Coalition
Novetta Solutions is leading a cybersecurity coalition developed to interdict malware used by advanced threat groups. Partners, including Cisco, FireEye, Microsoft, Symantec, and other industry leaders will help to remediate the adverse impact of professional cyber-espionage groups and other threat actors.
Novetta is teaming with the industry leaders to execute coordinated remediation and disruption of activities tied to several families of malware used by advanced threat actor groups across the globe. The effort was originally focused on the HiKit family of malware, with plans to expand to address other tools used by a particular threat actor group.
For more information, visit Novetta.
Netwrix Updates Auditing Software
Netwrix Corp. has released Netwrix Auditor 6.5, offering comprehensive monitoring and auditing capabilities designed to strengthen security and simplify root cause analysis across the entire IT infrastructure.
Delivering visibility into who changed what, when and where, as well as providing updates about the before and after values of any modification made, Netwrix Auditor 6.5 transforms complicated audit logs into a human-readable audit trail, the company says.
For more information, visit Netwrix.