House to Scrutinize HITECH Program
EHR Interoperability Issues Are in the Spotlight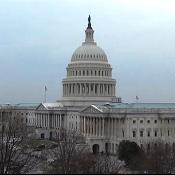 A House subcommittee on Nov. 14 will hold a hearing to scrutinize the HITECH Act's electronic health record incentive program. Among the issues the panel will address is whether the program adequately promotes the interoperability of EHR systems to ease the secure exchange of information.
See Also: Live Webinar | Five Things You Need to Know About New CCPA Regulations
The Committee on Science, Space and Technology's Subcommittee on Technology and Innovation hearing comes after eight GOP congressmen and senators wrote to the Department of Health and Human Services last month to express concerns about the HITECH program, especially the rules for Stage 2. In a letter to HHS, the congressmen asked that the HITECH EHR incentive program be suspended until tougher interoperability requirements for data exchange are added. They also accused the program of wasting taxpayers' money because EHRs may make it easier for healthcare providers to submit fraudulent bills that exaggerate the level of care patients receive (see: GOP Legislators Question HITECH Merits).
The HITECH program, adopted as part of the economic stimulus package, is providing billions in dollars of incentives to hospitals and physicians who meaningfully use certified EHR systems.
A meeting notice states that the subcommittee "will review the activities of the Office of the National Coordinator for Health Information Technology and the National Institute of Standards and Technology in promoting interoperability through the development of technical standards for HIT [health information technology] ..."
Witnesses slated to testify include:
Farzad Mostashari, national coordinator for health information technology;
Charles Romine, director, Information Technology Laboratory, National Institute of Standards and Technology;
Marc Probst, CIO, Intermountain Healthcare;
Rebecca Little, senior vice president, Medicity, a vendor of health information exchange technology;
Willa Fields, professor, school of nursing, San Diego State University.
Among the questions that witnesses will address in their testimony are:
What is the goal for health information interoperability under the HITECH Act? How are Stage 1 and 2 meaningful use requirements and supporting standards advancing us toward this goal?
How have the lessons learned from the implementation of Stage 1 meaningful use requirements and supporting standards been applied in drafting Stage 2 requirements and Stage 3 proposals?