Access Management , HIPAA/HITECH , Identity & Access Management
House Again Votes to Lift National Patient ID Ban
But Will Senate Ultimately Reject House Provision Again?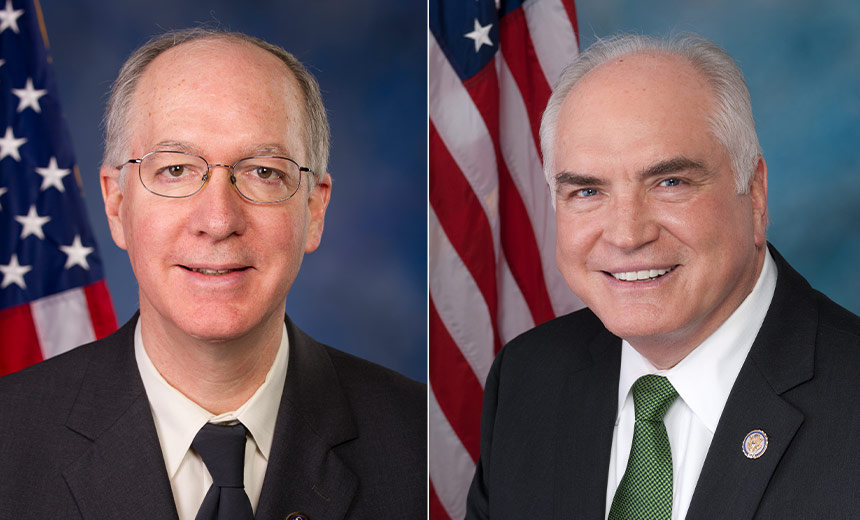 For the second year in a row, the House of Representatives has voted to lift the ban on the Department of Health and Human Services funding the development or adoption of a unique, national patient identifier.
See Also: Webinar | Prevent, Detect & Restore: Data Security Backup Systems Made Easy
On July 30, the House approved the bipartisan Foster-Kelly amendment, sponsored by Congressmen Bill Foster, D-Ill. and Mike Kelly, R-Penn., as part of the House fiscal 2021 appropriations bill for the departments of labor, health and human services and education.
The amendment strikes a two-decade old appropriations provision that prohibits HHS from spending any federal dollars "to promulgate or adopt a national patient identifier."
Longstanding Ban
HIPAA, which was enacted in 1996, required the creation of patient identifiers and other uniform standards for electronic data transmission to improve the reliability of health information. But in 1999, Congress banned HHS from expending funds to develop a unique patient identifier system mainly because of privacy concerns.
Since the ban was first enacted, Congress has repeatedly included wording in annual HHS appropriation bills to uphold the restriction.
Last year, the House passed a similar amendment to lift the ban (see: House Approves Lifting HHS Ban on Unique Patient IDs). But ultimately, a final Congressional bill kept the ban intact because of Senate opposition to lifting it.
Pros and Cons
Proponents of lifting the ban argue that accurate identification of patients and matching the right records to the right patient are ongoing challenges that raise patient safety issues and inhibit secure health information exchange.
But opponents to lifting the ban – including the Citizens' Council for Health Freedom - argue that a national patient ID would pose risks to patient privacy.
A unique patient identifier "would combine all of your private information, creating a master key that would open the door to every American's medical, financial and other private data," the council states.
Psychoanalyst and privacy rights advocate Deborah Peel also is opposed to the idea of HHS orchestrating work on a national patient ID.
"All we need is another identifier to enable tracking us everywhere we go, collecting, aggregating and selling all the most intimate information about our minds and bodies for the rest of our lives," says Peel, president and founder of Patient Privacy Rights, an advocacy group. "What could possibly go wrong? It's a prescription for disaster. All our health issues will be used to discriminate against us in jobs, insurance, credit and opportunities for the rest of our lives."
COVID-19 Issues
But Foster argues: "Removing this archaic ban is more important than ever as we face the COVID-19 pandemic. Our ability to accurately identify patients across the care continuum is critical to addressing this public health emergency, and removing this ban will alleviate difficult and avoidable operational issues, which will save money and, most importantly, save lives."
Mari Savickis, a vice president at the College of Healthcare Information Management Executives, which supports lifting the ban, says the COVID-19 pandemic has exacerbated the problem of matching patients with all the right records.
For instance, in some instances, patient specimens were collected at temporary sites and then sent to a public health agency for COVID-19 testing, which then had difficulties matching the results to the correct patient, she says. This has resulted not only in a backlog of COVID-19 results unable to be sent to a patient, but even results being sent to the wrong patient, she adds.
"The fact the House for the second year voted to remove the ban is very helpful and sends a strong message that there is indeed support," Savickis says. "Whether there will be sufficient support on the Senate side is much more of a question mark, and we still have our work cut out with that chamber."
Last year, Congress directed HHS' Office of the National Coordinator for Health IT to study the patient ID issue. That report is due the end of this year, Savickis notes.
Uphill Battle?
Still, despite the apparent recent Congressional progress, some experts are doubtful that the HHS restrictions will be lifted anytime soon.
"The ban on reviewing a patient id has never really made a lot of sense to me," says privacy attorney Kirk Nahra of the law firm WIlmerHale.."This is the same small step forward that we have seen for a number of years now, with no particular reason to think it will go further," he notes.
"This should be part of a rational overall debate on patient privacy and security, which is now taking place mainly in a series of very loosely connected steps from different laws and rules."
A House appropriations committee spokesman tells ISMG that the Senate is running behind schedule on budget preparation and may not vote on the measure until after the November election.