HITRUST to Address Mobile Security
Will Identify Best Practices for Securing iPad, Other Devices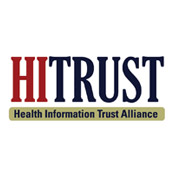 The Health Information Trust Alliance is launching an effort to provide guidance on addressing privacy and security issues for mobile devices.

Protecting information on mobile devices has been in the spotlight in recent months because so many of the major health information breaches reported to federal authorities as a result of the HITECH Act breach notification rule have involved the loss or theft of mobile devices and media.

HITRUST, which offers the free Common Security Framework compliance guide, is seeking volunteers for its new working group on securing mobile devices. The group, which will hold its first meeting Feb. 3, 2011, will initially focus on the Apple iPad. The group will develop best practice guidance for the use of mobile devices, identify tools to support their use, and act as a voice for the industry for better collaboration with mobile device manufacturers and software developers, according to HITRUST.

Membership is open to any healthcare organization or relevant hardware or software vendor. To express interest, contact workgroup@hitrustalliance.net.