HITRUST Adding Privacy to Framework
Seeking Volunteers for Compliance Guidance Project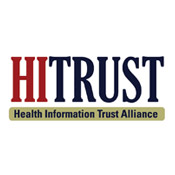 The Health Information Trust Alliance is seeking participants in a new working group that will help incorporate privacy requirements into the HITRUST Common Security Framework.
See Also: Now OnDemand | C-Suite Round-up: Connecting the Dots Between OT and Identity
The framework is a free guide to implementing security controls to comply with various regulations, including HIPAA. HITRUST is working toward incorporating privacy requirements into the framework as the healthcare industry moves toward greater reliance on electronic health records and health information exchanges.
The goal of enhancing the framework with privacy details, HITRUST says, is to help ensure "better alignment between healthcare organizations' security and privacy programs and ensure organizations have an integrated approach for protecting health information."
More information on expectations for working group participants is available at the HITRUST Central website. To express interest in participating in the privacy group send an e-mail to the organizers.