HITECH EHR Incentives Web Site Launched
Payments Program Details Offered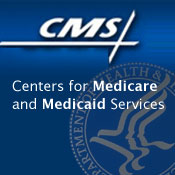 More than 16 months after the president signed legislation approving the federal electronic health records incentive program, regulators have unveiled a web site providing updates and details.

The site, created by the Centers for Medicare & Medicaid Services within the Department of Health and Human Services, includes links to details about related information security issues.

The EHR incentive payment program was funded under the HITECH Act portion of the American Recovery and Reinvestment Act. The program is slated to kick in for hospitals on Oct. 1 and for physicians on Jan. 1, 2011.

To participate, healthcare organizations must make "meaningful use" of a "certified" electronic health records system.

Updated versions of proposed regulations on meaningful use, and well as software certification standards, are due in the coming weeks. Both will include privacy and security provisions.

A regulation creating a temporary program for selecting software certifiers was unveiled June 18.