HIPAA Change for Gun Checks Proposed
Would Ease Reporting Mental Health Info for Background Checks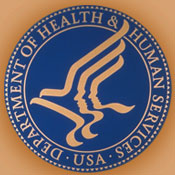 The Department of Health and Human Services' Office for Civil Rights has issued a proposal that aims to remove legal barriers under the HIPAA Privacy Rule that may prevent state agencies from reporting mental health information used for gun background checks.
See Also: JavaScript and Blockchain: Technologies You Can't Ignore
A proposed rule would permit certain covered entities, including state agencies, to disclose to the National Instant Criminal Background Check System the identities of persons prohibited by federal law from possessing or receiving a firearm for reasons related to mental health.
The rule, which will be published in the Federal Register on Jan. 7, is part of the Obama administration's efforts to reduce gun violence.
Curbing Gun Violence
In January 2013 - in the wake of the mass murder at Sandy Hook Elementary School in Newtown, Conn., - President Obama announced 23 executive actions aimed at curbing gun violence. Proposals to strengthen the national gun background check systems were among the actions.
As part of that effort, HHS in April 2013 published an advance notice of proposed rulemaking seeking public input on how HIPAA may affect some state agencies' ability to report to the NICS information about mental health patients disqualified from possessing guns and ways in which those barriers could be addressed without discouraging individuals from seeking mental health services (see: Amending HIPAA for Background Checks). HHS says more than 2,000 comments were received from individuals, state agencies, health care providers, professional organizations, consumer advocacy groups and other stakeholders on its advance notice of rulemaking.
The NICS is a national system maintained by the Federal Bureau of Investigation to conduct background checks on individuals who are subject to a "mental health prohibitor" that disqualifies them from shipping, transporting, possessing or receiving a firearm based on federally prohibited categories or state law.
In a statement, HHS says the background check system "is only as effective as the information that is available to it." According to a 2012 Government Accountability Office report, 17 states each had submitted fewer than 10 records of individuals disqualified from possessing guns due to mental health reasons. Additional records have been submitted over the past year as a result of federal and state actions, "but there is more work to be done," says the HHS statement.
Mental Health Prohibitor
Among individuals subject to the federal mental health prohibitor are those who have been involuntarily committed to a mental institution; found incompetent to stand trial or not guilty by reason of insanity or otherwise have been determined by a court, board, commission, or other lawful authority to be a danger to themselves or others or to lack the mental capacity to manage their own affairs.
Under the HHS proposal, only covered entities with lawful authority to make decisions that make individuals subject to the federal mental health prohibitor, or that serve as repositories of information for NICS reporting purposes, would be permitted to disclose the information needed for these purposes.
This disclosure would be restricted to limited demographic and certain other information and would not include medical records or any mental health information beyond the indication that the individual is subject to the federal mental health prohibitor.
The proposed rule "would not affect the scope of the NICS or the federal mental health prohibitor," says the document. "Rather, the rule is intended to address perceptions that HIPAA creates a barrier to entities reporting information to the NICS."
Pros and Cons
When it comes to balancing patient privacy with public safety the rule has pros and cons, says security expert Mac McMillan, CEO of the consulting firm CynergisTek.
"This is clearly a very emotional issue and a tough one for HHS to have to deal with," McMillan says. "The folks at OCR are always good stewards of protecting individuals' rights and I'm sure they are looking at this carefully," he says. "Personally, I think this is going to be tough challenge. On one hand, we can all see the importance of keeping guns out of the hands of individuals who are not capable of being responsible. But mental illness covers a lot of ground and not everyone who has had or been treated for a mental ailment fits that category.
The proposal applies only to state-designated mental health agencies or those that maintain relevant mental health records, McMillan adds. "There really isn't much of an effect here to the private healthcare covered entity," he says.
HHS will accept public comments on its proposed rule for 60 days before drafting a final rule.