HHS to Spend $26 Million on HITECH PR
Contract goes to Ketchum, criticized for earlier campaigns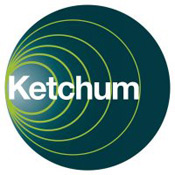 The firm that has won a $26 million public relations contract from the Department of Health and Human Services for a campaign on healthcare information technology, and related privacy and security issues, stirred up controversy with some of its previous government PR efforts.

New York-based Ketchum Inc., winner of the new contract, received its share of criticism during the George W. Bush Administration when it produced video news releases for the government designed to look like news reports and presented on local TV news programs. Some of the releases promoted the Medicare prescription drug program.

The Government Accounting Office called the campaigns "covert propaganda" because the videos did not disclose they were paid for by the federal government.

And back in 2005, Ketchum was in the news when the PR firm acknowledged it used taxpayer funds to pay a syndicated columnist to promote the "No Child Left Behind" education bill during radio broadcasts.
HITECH Act Mandate
The HITECH Act, part of the American Recovery and Reinvestment Act, requires and funds "a multi-faceted national education initiative to enhance public transparency regarding the uses of protected health information, including programs to educate individuals about the potential uses of their protected health information, the effects of such uses, and the rights of individuals with respect to such uses."
HITECH will provide federal incentive payments for doctors and hospitals that use qualifying electronic health records. It also is promoting health information exchanges for sharing data at the local, regional, state and national levels.
The HHS' Office of the National Coordinator for Health IT and the HHS' Office for Civil Rights will supervise the PR effort.
The project
In soliciting bids for the project, HHS stated, "The campaign seeks to reach consumers, patients and healthcare providers to build approval for HIT adoption and meaningful use; increase patient and provider participation in electronic health information exchange; educate the public about the uses of personal health information and privacy and security protections available to them; and generate participation in HITECH programs (e.g. loans, grants, contracts).
"The contractor will use a comprehensive, integrated approach to successfully communicate about privacy, security and meaningful use to target audiences in creative, meaningful ways."
The proposal said activities "could include, but are not limited to: targeted paid advertising, earned media support and grassroots outreach."
Among the other tasks that Ketchum will take on, according to the project description, are managing HITECH speaking engagements for ONC and OCR senior leadership, and maintaining an OCR internal portal for HITECH work.
Survey in the works
In another, related project, ONC recently announced plans for a survey of U.S. consumers on their attitudes toward electronic health information exchange and related privacy and security issues.
In announcing the survey, ONC acknowledged that the creation of health information exchanges, funded in part by a new round of HITECH Act grants, "poses new challenges and opportunities for protecting health information."