HHS Studying HIE Patient Consent
Contract Awarded; Pilot Project Considered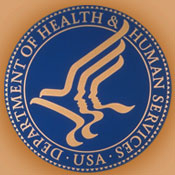 The Department of Health and Human Services has announced two projects tackling the issue of how to obtain patient consent to provide access to their electronic health records via health information exchanges.

HHS recently awarded a $1.26 million contract to Lockheed Martin for a project to help "gain an in-depth understanding of how privacy consent directives may become a core part of future meaningful use requirements for trusted exchange of sensitive records." Earlier, Lockheed Martin received two other contracts to support development of the evolving Nationwide Health Information Network standards. (See: NHIN Enhancements in the Works).

HHS' Office of the National Coordinator for Health IT is working on Stage 2 "meaningful use" requirements for the HITECH Act electronic health record incentive program. These criteria for earning incentives could include the ability to obtain patient consent for health information exchange.

In other action, HHS is soliciting feedback from vendors by April 29 on the feasibility of a pilot project on e-consent. A vendor would partner with an organization involved in health information exchange to deploy an e-consent pilot and evaluate the results.

The Privacy and Security Tiger Team has proposed to ONC guidelines for obtaining "meaningful consent" from patients to exchange their records (See: Patient Consent Guidelines Endorsed). Meanwhile, a legislator in Maine has proposed a bill that would require patients to take action to "opt in" to grant permission for their records to be exchanged via the statewide HIE (See: Maine Bill Would Require HIE Opt In). The tiger team's recommendations accommodate either an opt-out or opt-in approach to consent.