HHS Secretary Kathleen Sebelius Resigning
Departure Comes After Turbulent HealthCare.Gov Launch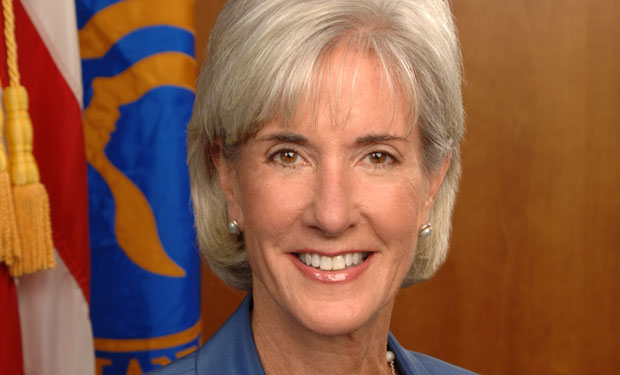 Media reports indicate Health and Human Services Secretary Kathleen Sebelius is resigning from her post. The news follows months of scrutiny over the HealthCare.gov site launch, which experienced disruptions and gaps in security.
See Also: Live Webinar | Cyber Resilience: Recovering from a Ransomware Attack
Two senior administration officials reported the resignation, although they asked not to be identified, according to USA Today.
President Obama has accepted the resignation, reports say, and intends to nominate Office of Management and Budget Director Sylvia Mathews Burwell to replace Sebelius.
Obama is expected to make a formal announcement at 11 a.m. ET Friday at the White House, according to the senior administration officials.
HealthCare.Gov Issues
Members of Congress grilled Sebelius in October 2013 about whether systems supporting the Obamacare HealthCare.gov website had undergone thorough security testing before the site went live on Oct. 1 (see: Sebelius Grilled on Obamacare Security).
At the House Energy and Commerce Committee hearing, Rep. Mike Rogers, R-Mich., quizzed Sebelius on whether a lack of "end-to-end" security testing on the systems supporting the federally facilitated insurance marketplace under the Affordable Care Act put consumer health and financial information at risk.
"The initial consumer experience of HealthCare.gov has not lived up to the expectations of the American people and is not acceptable," the HHS secretary said in her testimony. "We are committed to fixing these problems as soon as possible. I am as frustrated and angry as anyone over the flawed launch of HealthCare.gov."
The Centers for Medicare and Medicaid Services said it was creating the new position of chief risk officer to assess risk management practices across the agency, with an initial focus on the troubled HealthCare.gov website (see: CMS to Appoint Chief Risk Officer).
The creation of the new position was one of three major steps that Sebelius was taking to improve HealthCare.gov and prevent "the structural and managerial policies that led to the flawed launch of HealthCare.gov" from re-occurring, she wrote in a Dec. 11 blog.
Sebelius also asked the HHS inspector general to review the contractor performance and program management structure that resulted in the flawed launch of the HealthCare.gov website. And she's asking CMS to enhance employee training related to best practices for contractor and procurement management, rules and procedures.
The HealthCare.gov website and systems support federally facilitated insurance exchanges of 36 states that chose not to independently operate online insurance marketplaces under the Affordable Care Act, more commonly known as Obamacare.