HHS Receives $9 Million to Fight Fraud
Money Will Assist Senior Medicare Patrol Programs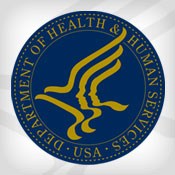 The Department of Health and Human Services has been awarded $9 million from the Centers for Medicare & Medicaid Services to continue its work in helping to fight Medicare fraud.

The money will be used to help Senior Medicare Patrol [SMP] programs across the nation, according to a statement issued by HHS. With these funds, SMPs can continue to increase awareness among Medicare beneficiaries about how to prevent, detect and report healthcare fraud, the statement explains.

The SMP program is operated by the Administration on Aging in close partnership with CMS and HHS Office of Inspector General.

HHS has funded SMP projects since 1997, recruiting and training retired professionals and other senior volunteers about how to recognize and report instances or patterns of healthcare fraud. More than 4 million Medicare beneficiaries have been educated since the start of the program, including 1 million one-on-one counseling sessions with seniors or their caregivers. More than 25 million people have participated in community outreach education events, according to HHS.

"CMS is committed to working with partners like the Administration on Aging to develop and implement long-term solutions and a collaborative approach to eliminating health care fraud and abuse," says Peter Budetti, CMS deputy administrator and director of the Center for Program Integrity. "We've dedicated $9 million in grants this year on top of another $9 million last year to expand the state-based Senior Medicare Patrol programs, which are vital to empower seniors to identify and fight fraud."
Other Fraud Prevention Measures
Along with the SMP program, the Affordable Care Act, which was signed into law on March 23, 2010, offers additional tools and resources to fight fraud in the healthcare system, providing an additional $450 million over the next ten years through the Health Care Fraud and Abuse Control Account.
See Also: Live Webinar | Breaking Down Security Challenges so Your Day Doesn't Start at 3pm
The Affordable Care Act also toughens sentencing for criminal activity, enhances screenings and enrollment requirements, encourages increased sharing of data across federal and state governments, expands overpayment recovery efforts and provides greater oversight of potential abuses.
In recent times, courts have been tough on those who commit Medicare fraud. In September, Lawrence Duran, co-owner of the now defunct American Therapeutic Corp., was sentenced to 50 years in prison, and ordered to pay more than $87 million in restitution, for a $205 million Medicare fraud scheme involving bogus therapy sessions for the elderly in the Miami area [See 50-Year Sentence for Medicare Fraud].