HHS Advisory Group: Go Slow on Metadata
Requiring EHR Metadata Tags Called Premature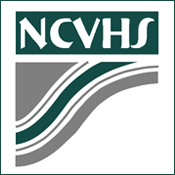 While a presidential advisory council wants to move forward quickly with using metadata tags within electronic health records, such as to indicate patient privacy preferences, another federal advisory panel says "not so fast."

The National Committee on Vital and Health Statistics, which advises the Department of Health and Human Services, strongly opposes requiring the use of metadata tags for stage two of the HITECH Act's electronic health record incentive program. The committee argues that such a requirement is premature because the metadata tagging approach has yet to be adequately tested.

Many other organizations have expressed similar concerns (see: Feedback on EHR Metadata: Go Slow).

The HHS' Office of the National Coordinator for Health IT had issued an advance notice of proposed rulemaking soliciting comments on the notion of requiring the use of metadata tags for data elements within summary care records downloadable by patients (see: ONC Releases Metadata Standards Notice). Such tags could be used to describe the data elements, such as to indicate the source of the data or patient privacy preferences for sharing the data with providers.

ONC issued the solicitation for comments in light of a report from the President's Council of Advisors on Science and Technology, which called for extensive use of metadata tagging of electronic health records to help ease health information exchange. PCAST urged requiring metadata tags in future stages of the EHR incentive program.

Earlier, an ONC workgroup that reviewed the PCAST report advocated a go-slow approach to testing the council's recommendations (see: Tests of new HIE Architecture Slated).

In its comments, the National Committee on Vital and Health Statistics emphasized "the need for ONC to first explore the feasibility of the proposed approach to metadata tagging through pilot and demonstration projects" before requiring use of tags by EHR incentive program participants.

"The nation cannot afford to risk the important progress made thus far on the adoption and meaningful use of electronic health records and health information exchanges by diverting valuable resources toward the implementation of new, yet to be tested, standards under an overall metadata tagging approach that, we believe, is not mature [enough] for regulatory adoption," according to the committee's comment letter.

Farzad Mostashari, who heads ONC, said earlier that his office would review the comments received to help determine the feasibility of including any implementation of metadata tags in stage two EHR incentive program requirements.

Meanwhile, ONC has launched several pilot projects designed to test metadata tags for specific purposes. These include the Query Health and Data Segmentation initiatives.

All the comments submitted to ONC can be viewed at a government website.