Health Info Security Survey Launched
In-Depth Study Will Reveal Top Trends, Priorities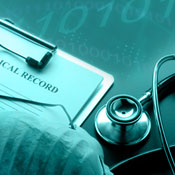 HealthcareInfoSecurity has launched its inaugural Healthcare Information Security Today survey to gauge top trends, threats and priorities for hospitals, clinics, health plans and integrated delivery systems.

This web-based research study, created with the counsel of top healthcare and information security experts, explores how information security leaders are responding to today's key challenges, including:
Complying with HIPAA and the HITECH Act;
Dealing with security threats;
Conducting risk assessments;
Preparing for breach responses;
Setting information security priorities;
Developing encryption strategies;
Implementing security policies for social media as well as mobile devices; and
Preparing business continuity plans.
"Healthcare organizations are making big strides in digitizing patient information in hopes of improving the quality of care," says Editorial Director Tom Field. "But is enough being done to protect this sensitive information? And what technologies and strategies will yield the best privacy and security results? This survey will provide answers."
Survey results will be presented in a variety of ways across HealthcareInfoSecurity, including an executive summary, annotated report, podcast analysis and a webinar in which survey respondents will be invited to listen to exclusive insight and analysis.
Healthcare Information Security Today will be an annual study, giving senior executives insights that they can track and measure over time.
The survey, designed for chief information officers, chief information security officers and other executives at hospitals, clinics, integrated delivery systems and health insurers, is now available.