Access Management , Governance & Risk Management , HIPAA/HITECH
Health IT Groups Push for OK of National Patient ID Measure
CHIME, AHIMA Urge Senate to Lift Ban on HHS Funding for Unique National Patient Identifier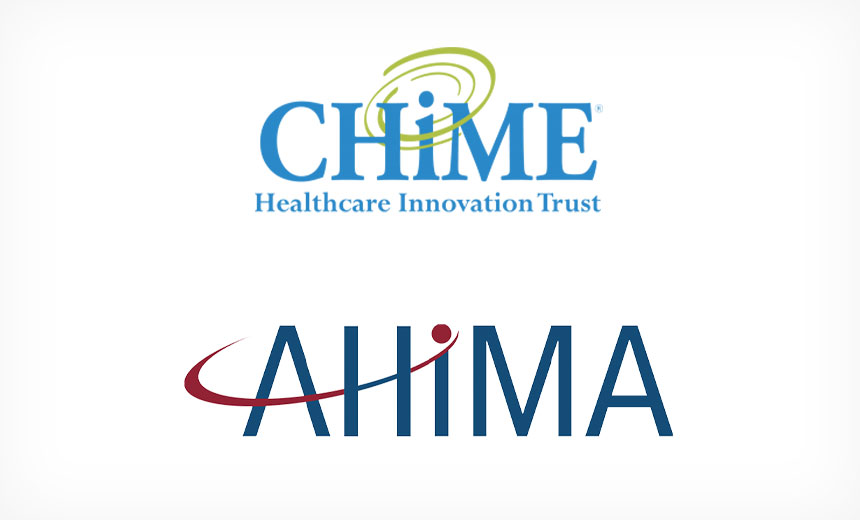 Two health IT industry groups are pressing the Senate to follow the House's lead and approve legislation to lift the ban on the Department of Health and Human Services funding the development and adoption of a unique national patient identifier.
See Also: A Guide to Passwordless Anywhere
Last month, the House approved an amendment to a proposed appropriations bill that would lift the two-decades-old HHS ban (see: House Approves Lifting HHS Ban on Unique Patient IDs).
The bipartisan House passage of the amendment by a 246 to 178 vote was the first time either chamber of Congress has approved an initiative to lift the ban.
The College of Health Information Management Executives, which represents about 3,000 U.S. healthcare CIOs and CISOs, and the American Health Information Management Association, which represents more than 100,000 health information professionals, on Monday co-hosted a Congressional briefing in Washington in attempt to rally Senate support for the measure.
CHIME, AHIMA, as well as many other healthcare and health IT groups have long been urging Congress to lift the ban so that an identifier could be used to help match patients with the correct electronic health information from multiple sources to improve care quality and patient safety. Some privacy advocates, however, have long contended that an identifier could lead to inappropriate exposure of sensitive patient information.
Long Journey
The CHIME/AHIMA event "was an important step in our journey to educate congressional staff on this critical issue to capitalize on the momentum spurred from the House action last month," says Leslie Krigstein, CHIME's vice president of congressional affairs.
"The congressional staffers in attendance asked some very thoughtful questions, addressing issues like the Medicare Beneficiary Identifier and how patient identification impacts patient privacy. Our audience was diverse and engaged," Krigstein tells Information Security Media Group.
HHS already uses unique identifiers for Medicare beneficiaries, she notes. Due to concerns about identity theft risk, the Centers for Medicare and Medicaid Services began last year transitioning from the use of Social Security numbers to identify Medicare beneficiaries to new alpha-numerical identifiers.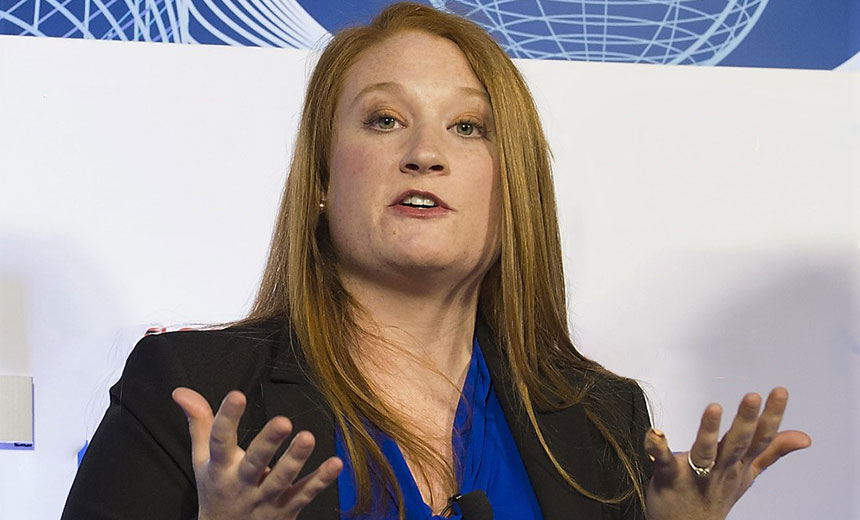 Leslie Krigstein, CHIME vice president of congressional affairs
During the briefing, members of CHIME, AHIMA, as well as the American Medical Informatics Association and the American College of Surgeons described the patient safety implications when data is matched to the wrong patient or when critical data is lacking from a patient's record due to identity issues.
HIPAA Provision
HIPAA, which was enacted in 1996, required the creation of patient identifiers and other uniform standards for electronic data transmission to improve the reliability of health information. But Congress later banned HHS from spending money to develop a unique patient identifier system, mainly because of privacy concerns.
Since the ban was first enacted in 1999, Congress has repeatedly included wording in annual HHS appropriation bills to uphold the restriction.
But support for reassessing that ban has been gaining momentum over the last several years.
For example, the 21st Century Cures Act, passed by Congress and signed into law by President Obama in late 2016, required the Government Accountability Office to study the issue of matching all patient data obtained from various sources to the correct individual to help ensure appropriate treatment decisions are made.
A Longshot?
So is there a chance that the Senate will follow the House's lead in voting to lift the ban?
"After 21 years, we knew this process wasn't going to be easy or swift," Krigstein says. "Not only does our ability to succeed hinge on political will, but also is tied up in the larger government funding conversation. I think there is a chance that we will see progress on the issue, but there are still many factors outside of our control."
Krigstein says the Senate could consider the amendment when lawmakers return after the August recess.
"Given the immense progress made on this issue this year, I'm hopeful that with engagement from providers, like CHIME members, and their patients, who have stories to share about how the inability to accurately and consistently identify patients, we will see significant policy developments."
AHIMA did not immediately respond to ISMG's request for comment.
Threat to Privacy?
Some privacy advocates vehemently oppose implementation of a national unique patient identifier.
In a statement issued on June 13 after the House voted to repeal the ban, Twila Brase, president and co-founder of the advocacy group Citizens' Council for Health Freedom, said she was "deeply concerned" about the possibility of such an identifier.
"Make no mistake: The UPI would be the end of privacy and the foundation of a national health data system and a socialized healthcare system," she said.
"This would end all hope for protecting privacy in the exam room, enable surveillance and deep predictive analytics, and allow the creation of a lifelong, fully linked, cradle-to-grave medical record available to the millions who, due to the permissive HIPAA data-sharing rule, could have access without patient consent."
Brase also sent a letter to President Trump on June 21, urging him "to stop the national patient ID, singlehandedly, if necessary."