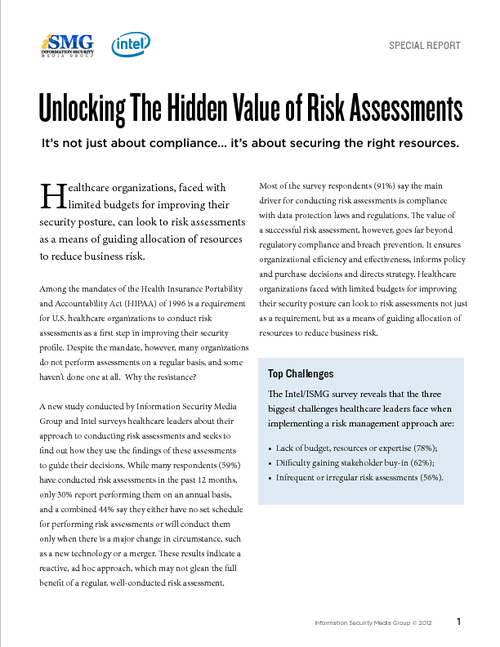 Healthcare organizations, faced with limited budgets for improving their security posture, can look to risk assessments as a means of guiding allocation of resources to reduce business risk.
Read this report from Intel and Information Security Media Group for expert insights on:
Why many healthcare entities do not perform regular risk assessments;
What to include in an effective assessment;
How to use the results of a risk assessment to:
Establish new policies and procedures;
Plan strategic technology investments.
Also be sure to see the full results of the Intel/ISMG healthcare questionnaire, which finds:
88% of those surveyed report making long-term changes in IT solutions as a result of risk assessments. Most healthcare leaders (91%) make policy, procedure and training changes as a result of their risk assessment findings. Training often involves rules about personal device use and handling of patient records.
Download Handbook