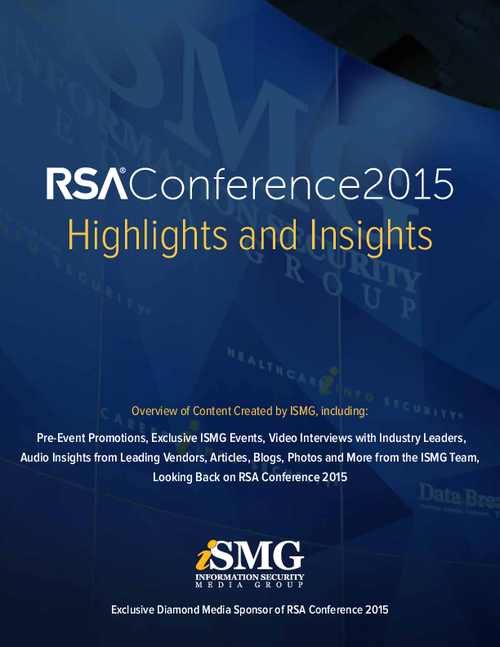 RSA Conference 2015 may have been the largest in the history of the event. And, no doubt, Information Security Media Group had its largest presence ever.
As the sole Diamond Media Sponsor of RSA Conference 2015, ISMG was prominent in event promotion, and we were an even larger presence at the show.
In our traditional media suite on the mezzanine level of the Moscone Center, we hosted our annual Meet the Editor cocktail reception and our Editorial Advisers luncheon. We also put on a pair of invitation-only briefings on behalf of BAE Systems, Fortinet and VASCO Data Security, and we hosted numerous one-on-one meetings and video interviews.
During the show, our editors appeared on stage in a Viewing Point session on breach impact, and they wrote articles and blogs about thought-leaders they met and the sessions they attended.
And in the expo hall itself, we staged our own video studio, where we recorded engaging interviews that were streamed real-time over the web - three consecutive afternoons of live programming straight from RSA Conference!
This compilation provides a glimpse of our exhaustive RSA Conference 2015 coverage, from pre-event promotional materials to excerpts of our exclusive interviews and other unique content elements developed for and about the event.
RSA Conference 2015 truly was an awesome experience, and every attendee has a unique story to tell. This is ours.
Additional Summit Insight:
Hear from more industry influencers, earn CPE credits, and network with leaders of technology at our global events. Learn more at our Fraud & Breach Prevention Events site.