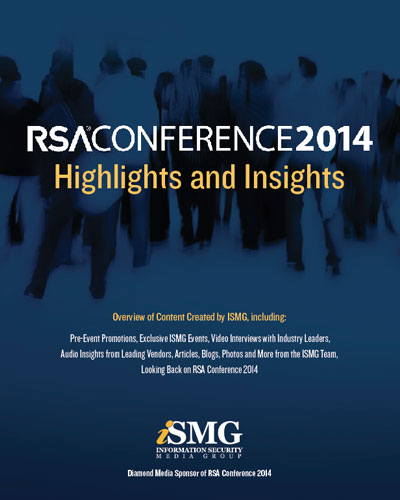 This year more than any other, RSA Conference was too big for anyone to truly see all of the event. But we sure tried.
From the Saturday before the event opened until Friday when it closed, Information Security Media Group had team members on the ground at San Francisco's Moscone Center, staffing both a private media suite and an expo floor booth, where we recorded video interviews, conducted private briefings and hosted exclusive events, such as a Meet the Editor cocktail reception and our annual Editorial Advisers luncheon. Our editors appeared on stage in panel presentations, and in addition to recording scores of interviews with prominent vendors and thought-leaders, they wrote articles and blogs about the sessions they attended.
As the sole Diamond Media Sponsor of RSA Conference 2014, we took our job seriously. We created Security Agenda, an exclusive magazine for the event, and we sent our biggest team ever to RSA to ensure that we met and heard as many attendees and sponsors as possible.
This compilation provides an overview of RSA Conference 2014 coverage, from pre-event promotional materials to excerpts of our exclusive interviews and other unique content elements developed for and about the event.
Additional Summit Insight:
Hear from more industry influencers, earn CPE credits, and network with leaders of technology at our global events. Learn more at our Fraud & Breach Prevention Events site.
You might also be interested in …